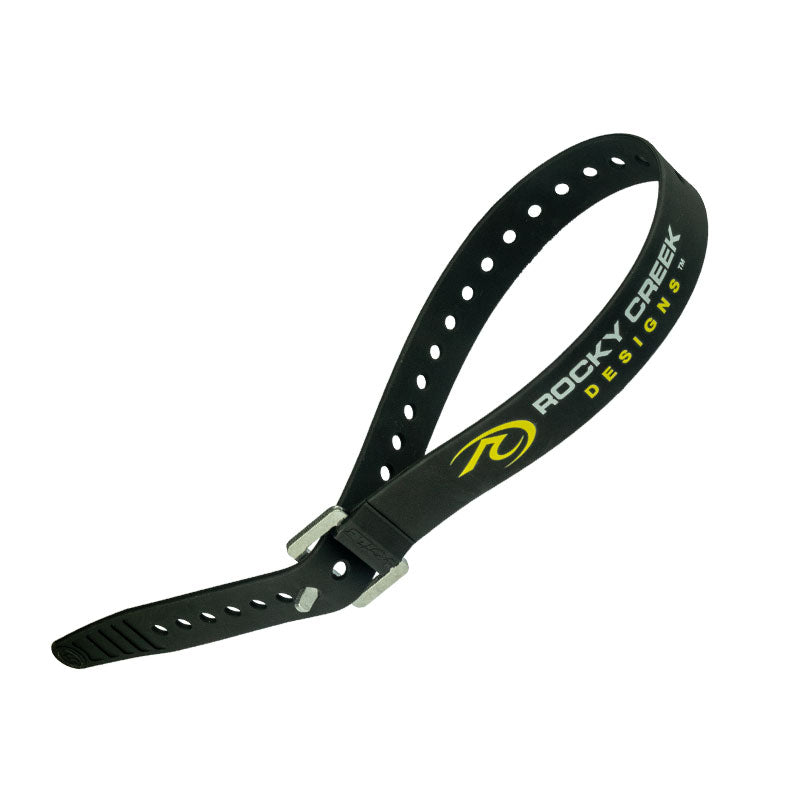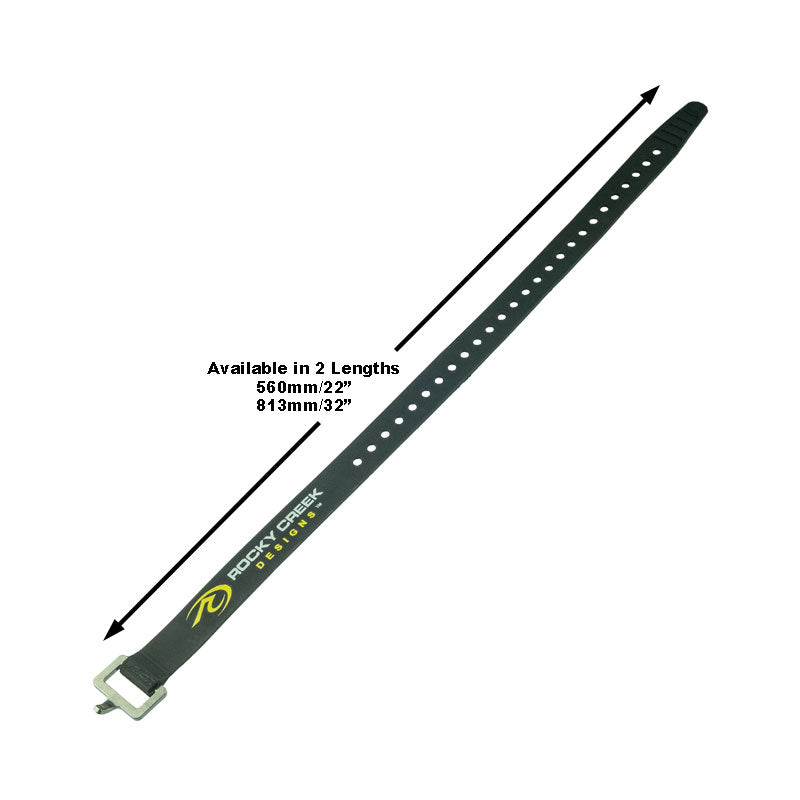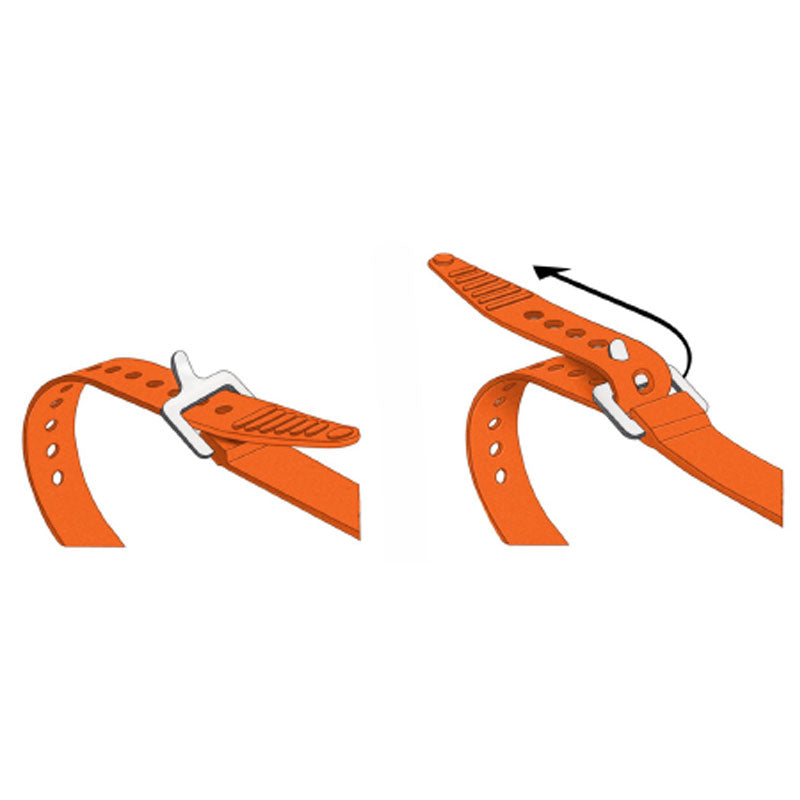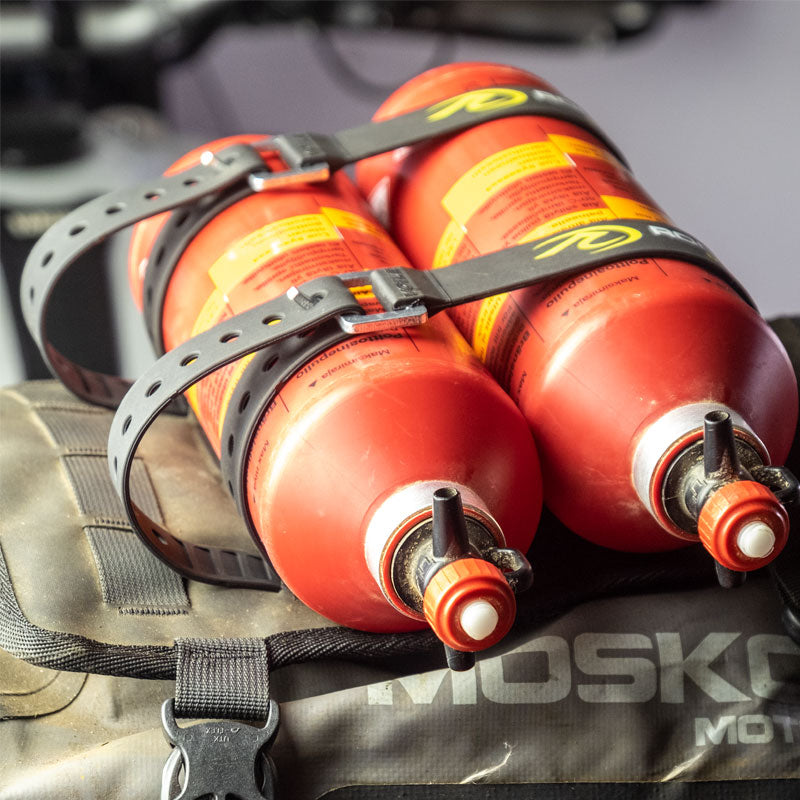 $13.00
$0.00
Moto Straps
Moto Straps by VOILE are Made in the USA.  These straps are incredibly versatile, sturdy and a reliable means for lashing things to things.  Invented more than 30 years ago as a means of binding skis together, they have evolved into a method of securing, bundling and repairing almost anything.  
The strap is made from a UV-resistant polyurethane with a little stretch in it.  An aluminium buckle is moulded to the end, allowing you to fasten the strap.  We have two sizes 56cm & 81.3cm or 22" & 32" in the old scale.
To fasten the strap, loop it back on itself through the buckle, cinch down as hard as you like and secure it by hooking into one of the slots onto the curved prong of the buckle.  To open, pull down, unhook and release.
Need a longer strap?  Simple daisy chain your straps together to get the extra length as required.
The elasticity of the polyurethane makes it easy to get things snug.  The strap has a tacky texture finish, that prevents it from slipping.
Great multi-purpose straps
Great universal straps. Less slippage than some others because of the rubber composition.
Brilliant Straps!
So versatile, bought these today whilst I was looking at other products and noticed these were new as I had seen them on skis! great idea.