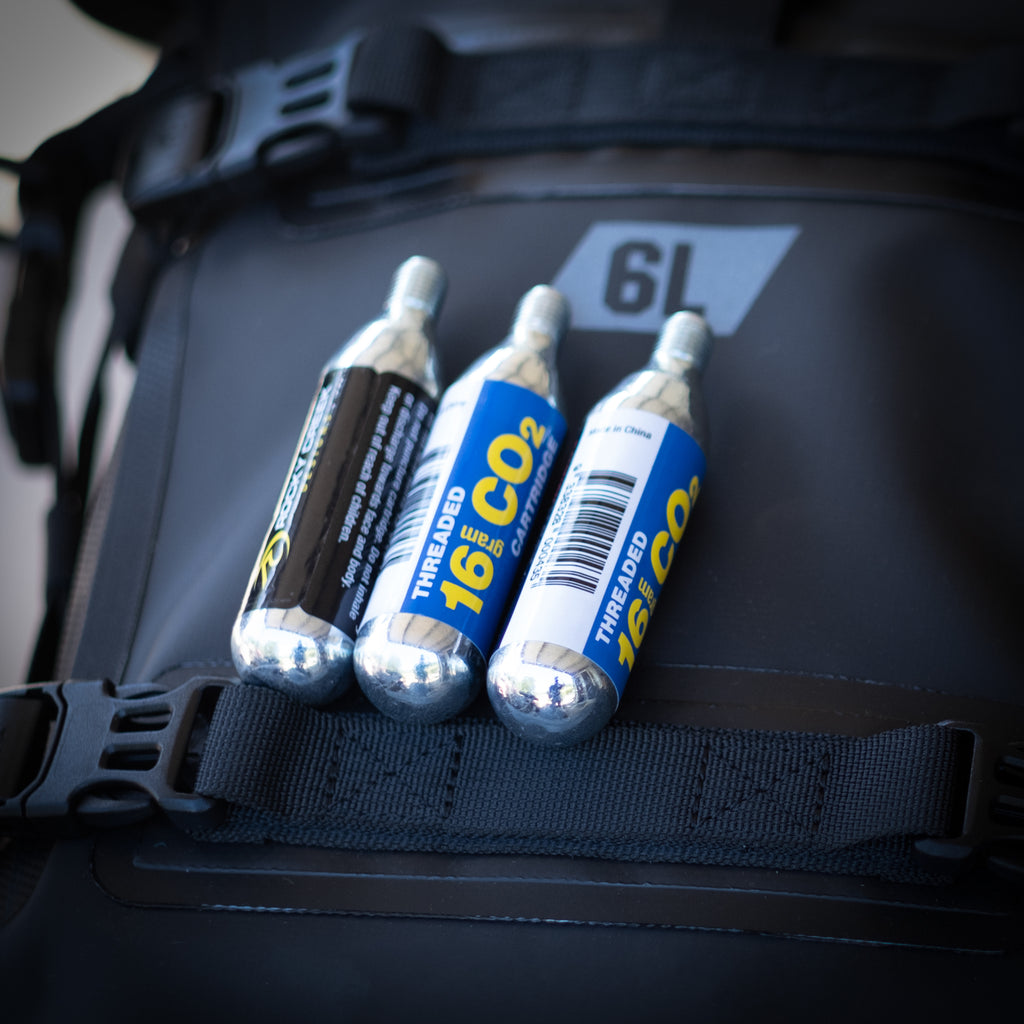 $11.00
$0.00
CO2 canisters 16g shipped in packs of 3
16g CO2 canisters, sold in packs of 3.  Use an inflation tool to inflate your tyres and expect to get between 16PSI and 18PSI in a 150/70 R18 tyre from 3 canisters.  Enough to get you out of trouble.  Click HERE to get a demo on how to correctly fill a tyre using the inflation tool and 3 CO2 canisters.
NOTE:  Only ships within Australia.
Rocky Creek
Great company prompt efficient service good quality products.