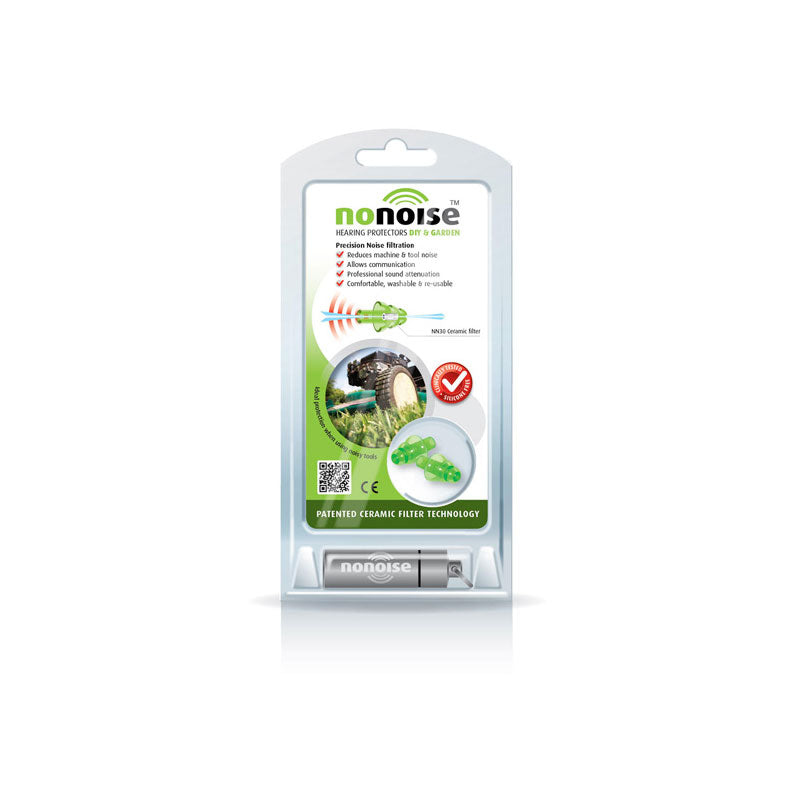 $29.00
$0.00
NoNoise DIY & Garden
DIY & garden machinery produce noises levels up to 100dB. Permanent hearing damage can occur from 85dB.
Developed over 20 years by leading audiology experts, NoNoise DIY & GARDEN Hearing Protectors are superior to traditional foam, wax or silicone earplugs.  Precision-tuned, patented ceramic sound filters ensure maximum protection from dangerous noise levels of machinery used in DIY and gardening.  So, what do the NoNoise plugs do?  They reduce machine & tool noise at the same time allow for communication, which in turn preserves situational awareness.  They are comfortable, washable and re-usable and are of a silicone free construction.
The plugs exceed strict European EN352-2 guidelines and are certified to ISO9001:2008
Please note, NoNoise earplugs do not claim to be FULL BLOCKS.  NoNoise earplugs are designed to protect your hearing from harmful noise levels while allowing lower level noises such as conversations to be heard.  If you decide to purchase a NoNoise product and open the packaging and insert the plugs into your ears, they cannot be returned.