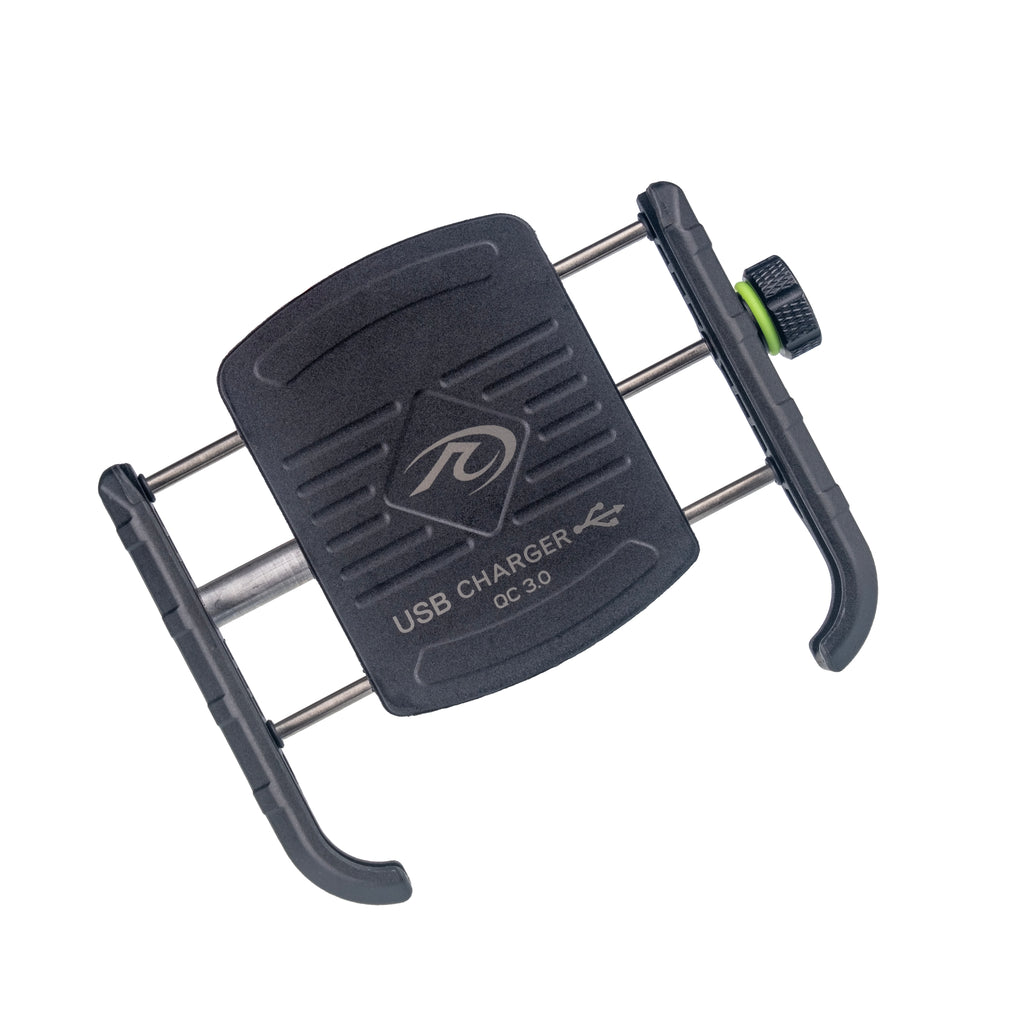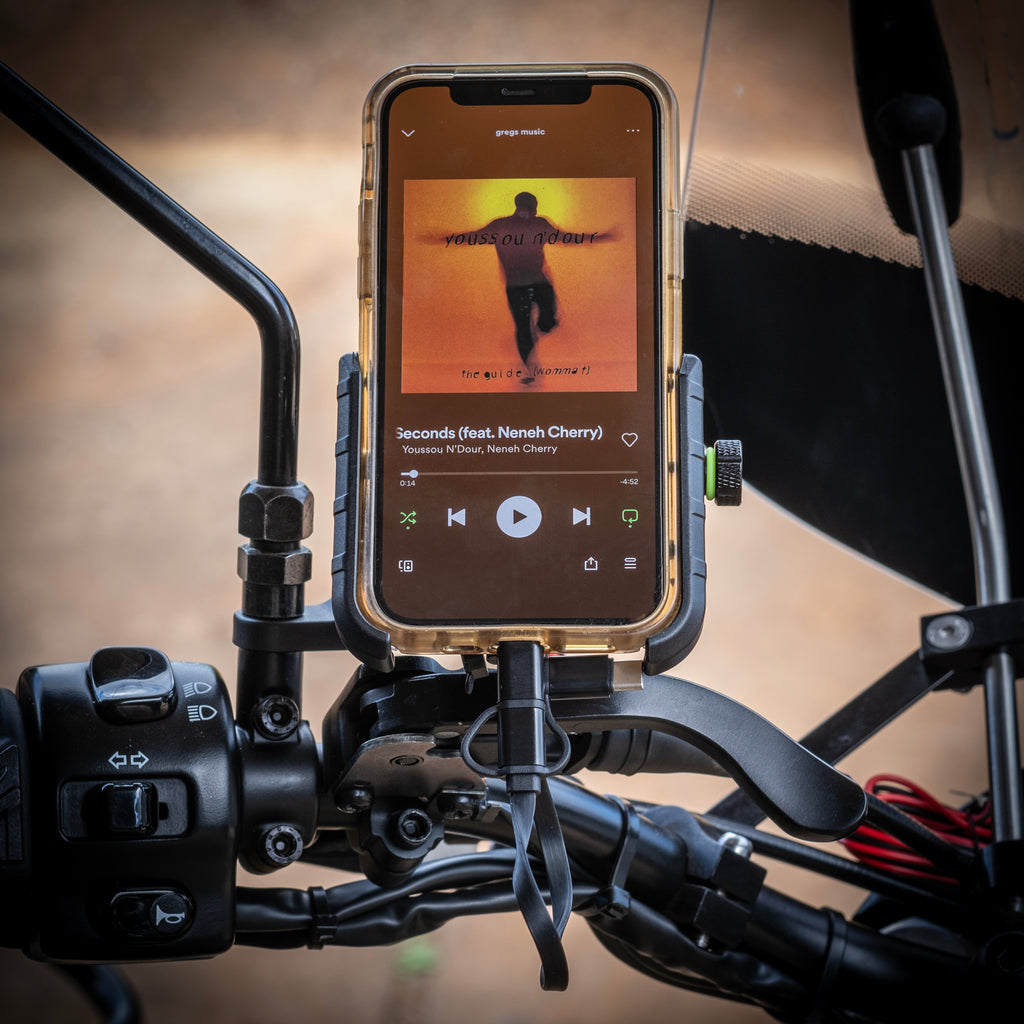 $37.00
$0.00
PA020 - Phone Mount with USB Charging port
This Phone Mount with USB Charge port is the perfect way to power & mount your phone on your bike. Simply attach the mount to a 22-32mm round handlebar, connect the mount to your battery, red to positive (+) and black to negative (-), then power up the USB charge port.  If your bike doesn't have round bars, there is a mirror mount adapter (See Photo).  Comes with a USB cable (Micro USB, Lighting, and USB-C) and includes an ON/OFF switch.  Pair your phone to your bike coms and you'll have "turn by turn" navigation and be listening to your favourite tunes as you rip down the road!  Before securing the mount, check it isn't going to come into contact with anything on full lock.
Great holder
Good quality holder, heaps cheaper (by hundreds) of others brandsthat do not even charge your phone. Good positioning of clamps as they do not interfere with buttons. Easy to install, great product, highly recommend.
Quick Charge
It mounted on my handlebars easily, and charges my Samsung phone fast. My only problem was pushing the ball into the socket because my hands are puny. So, I put the device on the floor and pushed the round connector into it. It took less pressure than doing CPR, but more pressure than the dude in the video appeared to apply. Then I attached the joined unit to my handlebars (slightly different order of operations than shown in the video instructions). My phone charges with a Type C USB, so the cord supplied with the unit wouldn't fit (only USB A to B or iphone). That's no problem, as I have several USB A to C cords hanging around the house. Once I solved my problem of having weak hands, installation was very easy. I love the on/off switch. Thank you Rocky Creek!
Phone mount
Great little unit, easy to fit, phone fits secure, so good i just ordered another one for wifes E bike.
Thanks Rocky creek