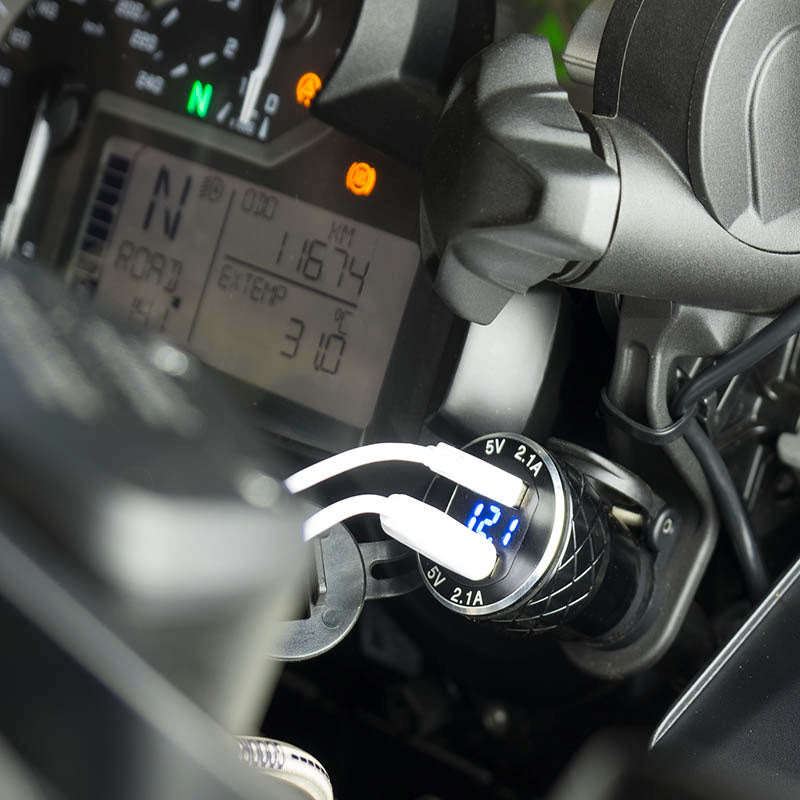 $33.00
$0.00
PA012 Dual Port USB Power Adapter and Voltmeter
This adapter will fit any 12V merit power socket.  The two USB power ports offer 5V/2.1 Amp per socket.  When the adapter is plugged in and powered, it will display the voltage of your battery.  The USB charging ports will supply enough power to charge a phone, tablet and GPS.
Works perfectly
Finished a 33 day trip through Central Australia last September. This unit kept everything powered and fully charged without a hiccup. Next trip in July will be 15,000kms through Central/Western Australia. It will be coming with me :)
Dual USB adapter
USB works well so far (after a few rides). I also like the voltage indicator - its nice and clear
Well built
I haven't used this adaptor much yet (I bought it for a 33 day trip starting early September) but it looks very well built and delivers the advertised amperage. I'm sure it will serve its purpose well. I will review it again after the trip.
usb adaptor
good product/ price and prompt delivery as always from rocky creek designs, thats why i shop here David
Dual port usb adaptor
Very well made product. Feels sturdy and should last. Works as expected. Prompt delivery from Rocky Creek.