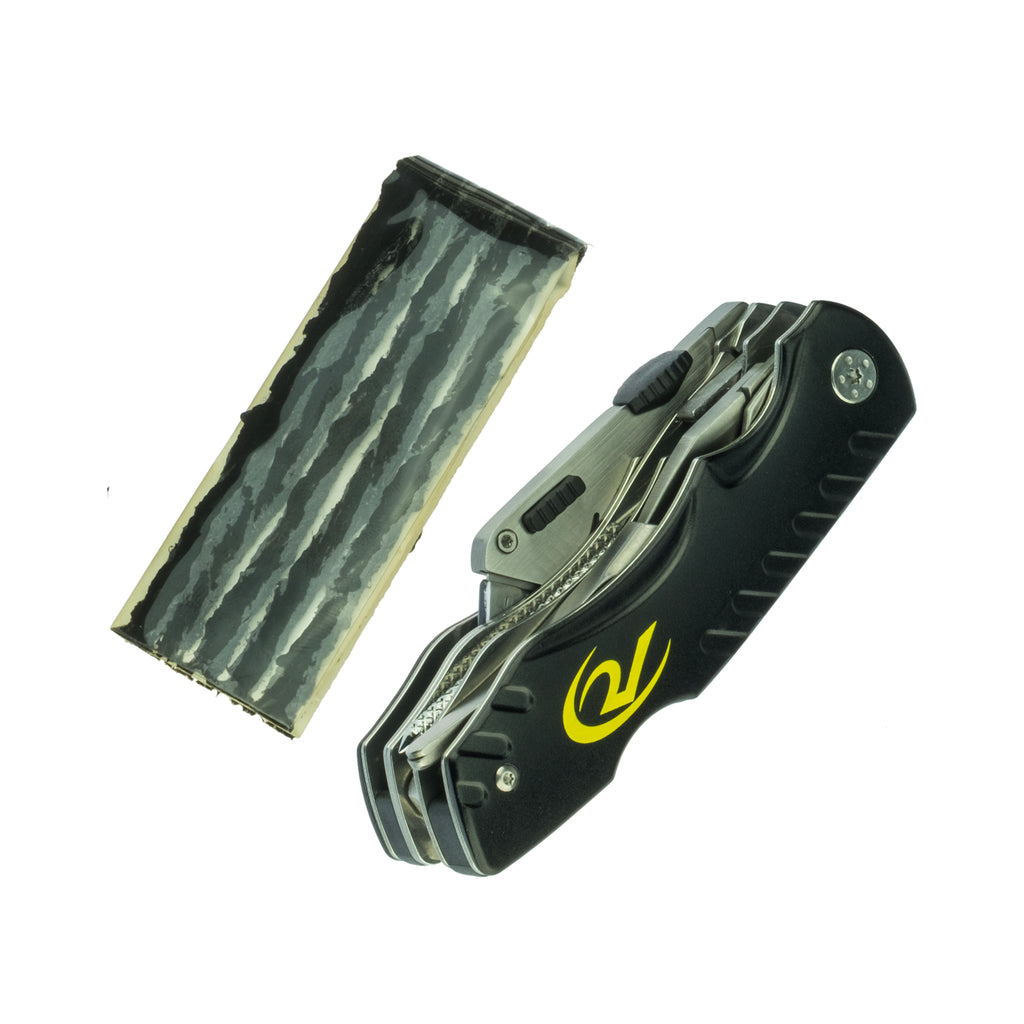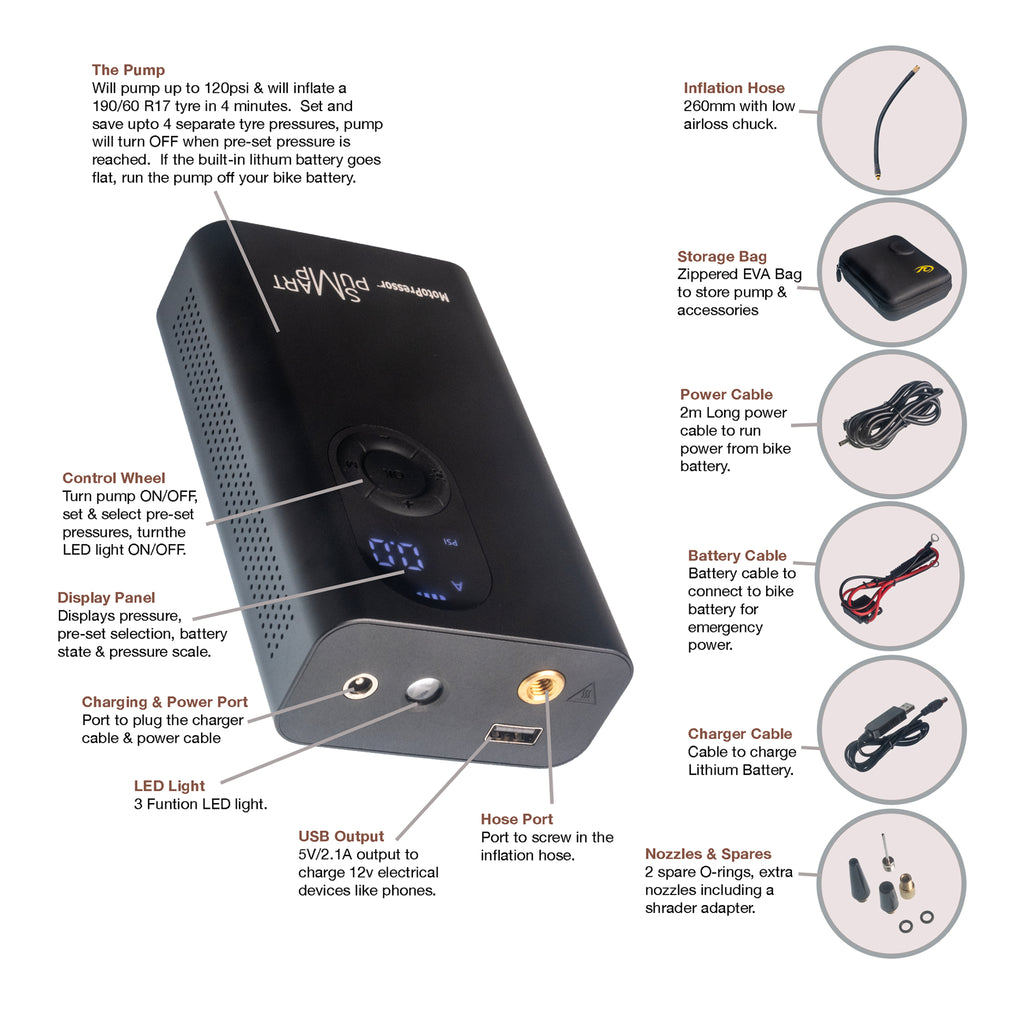 $157.00
$0.00
MotoPressor Smart Pump & Puncture Repair Tool Combo
Discover the ultimate convenience of the MotoPressor Smart Pump Combo Kit! Our premium kit includes the Smart Pump and Puncture Repair Tool, so you can repair punctures, pump up your tyre and be on your way before you know it.  In addition, the Smart Pump can charge your smartphone or any other electronic device – plus, there's a handy torch. This kit fits conveniently into a storage case measuring 160 x 140 x 60mm and weighs just 1200g.
Great compact & good quality kit.
Really great combo to have in case of problems with my motorbike. Have used the Compressor & it works like a dream. Haven't needed the puncture gear to date, but the YouTube videos makes it look like a pretty smooth operation. All items in the combo appear to be well designed & compact which is also very important.
Good gear
Works well easy to use and no need to look for battery terminals. Have not used punture kit yet, quick service and all fits snug in compressor bag for travelling. USB and torch will come in handy as well, highly recommend. Just need rubber cement to make seal, a perfect kit.
g
The plugs are pre-vulcanised so you do not need rubber cement!
MotoPresser Smart pump Kit
Awesome & well put together actual practical kit, can't wait for the same combining an emergency starter, that'll be a next level game changer! Great products which must be put together by bikers, as they do what u need, which is refreshing at a time of a plethora of available waste. Cherrz guyz
Gonza
Excellent product money well worth it thanks
Excellent Quality
Very satisfied with the compact size and top shelf quality.