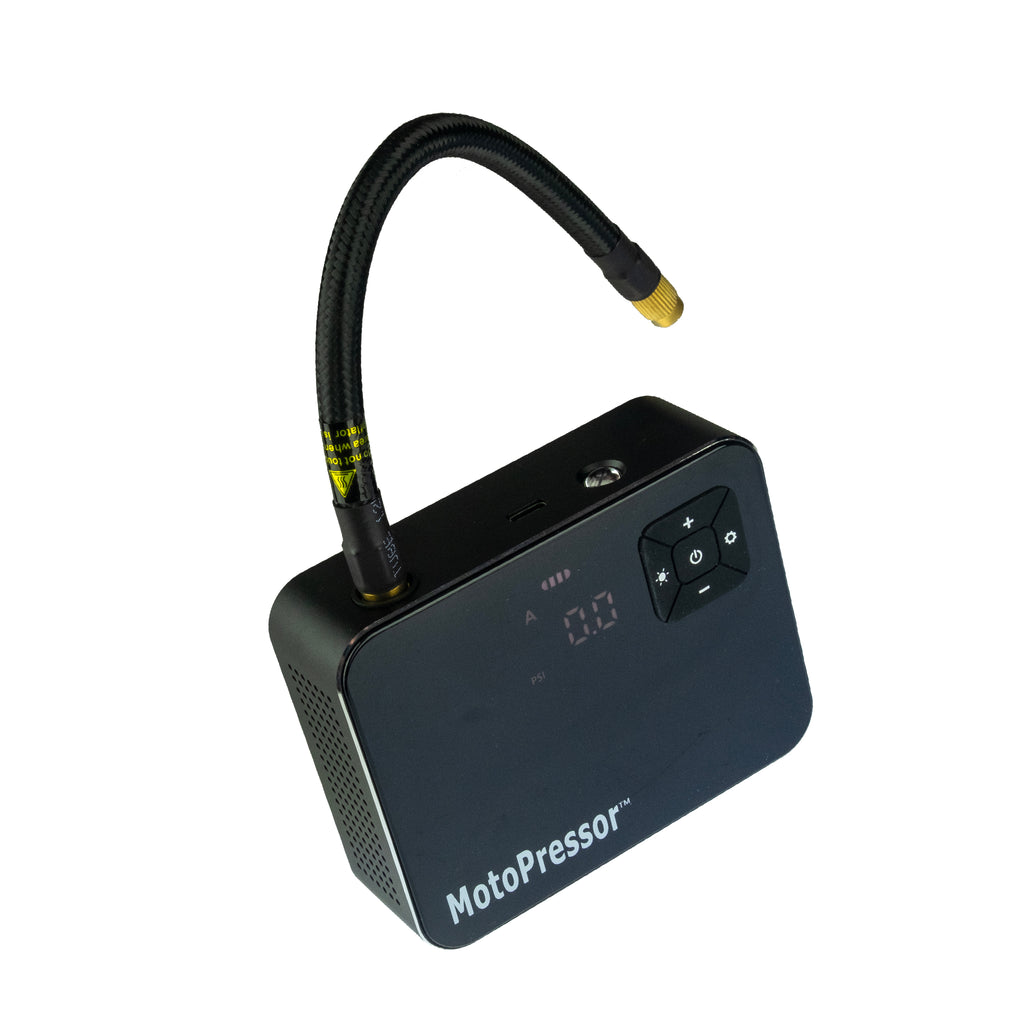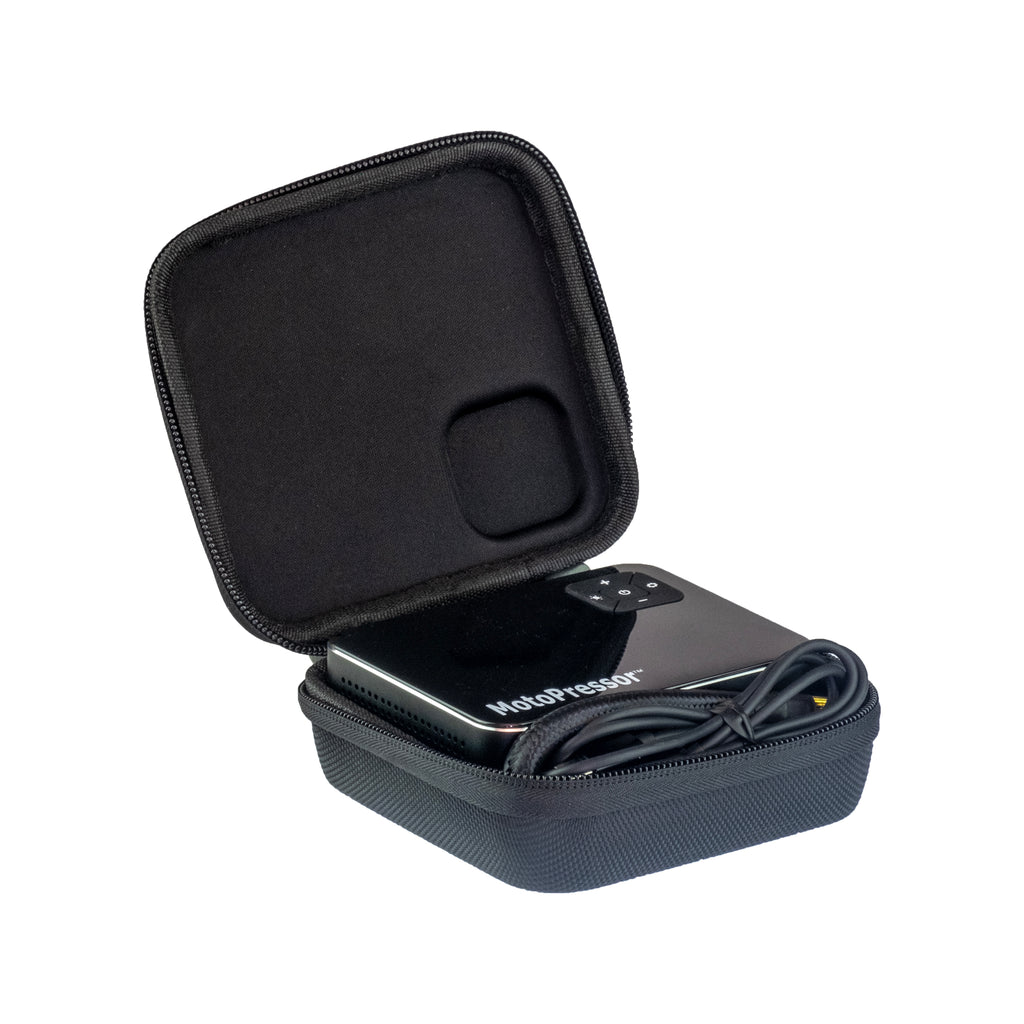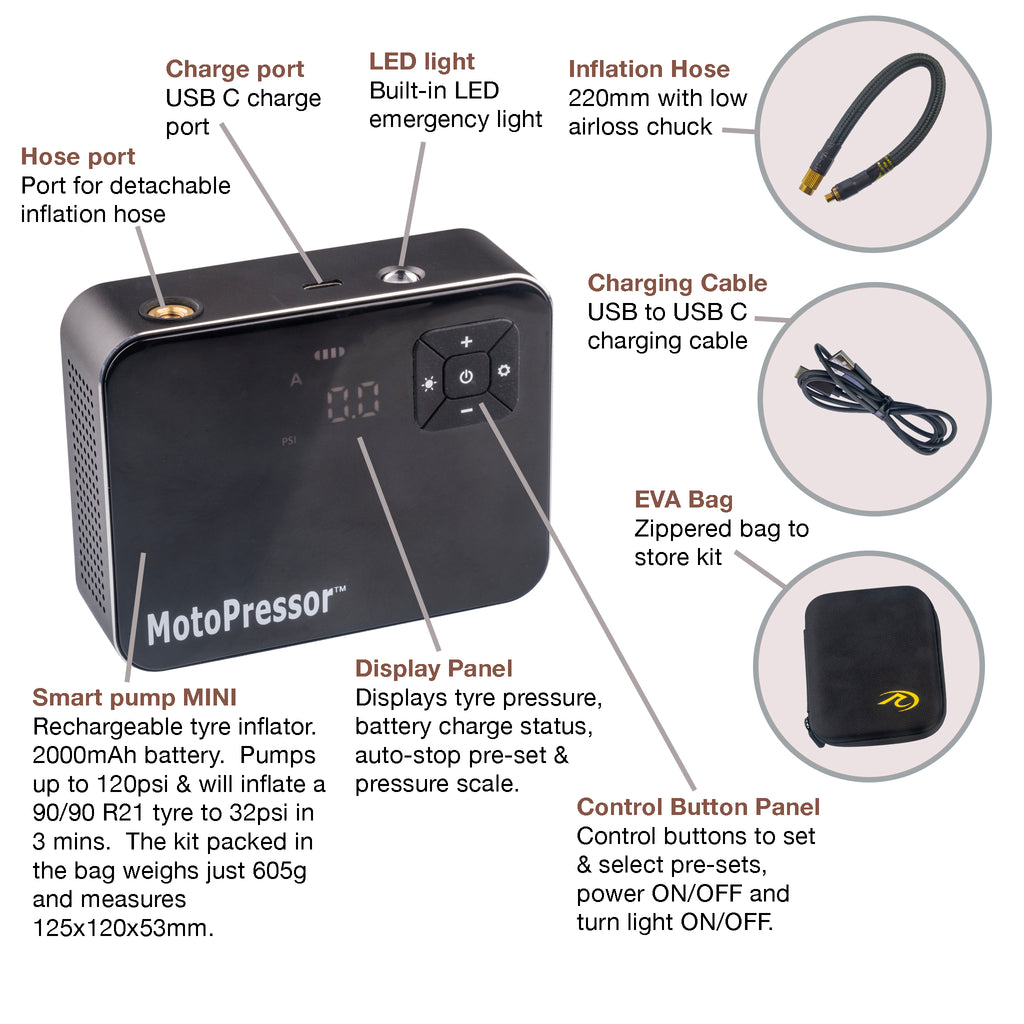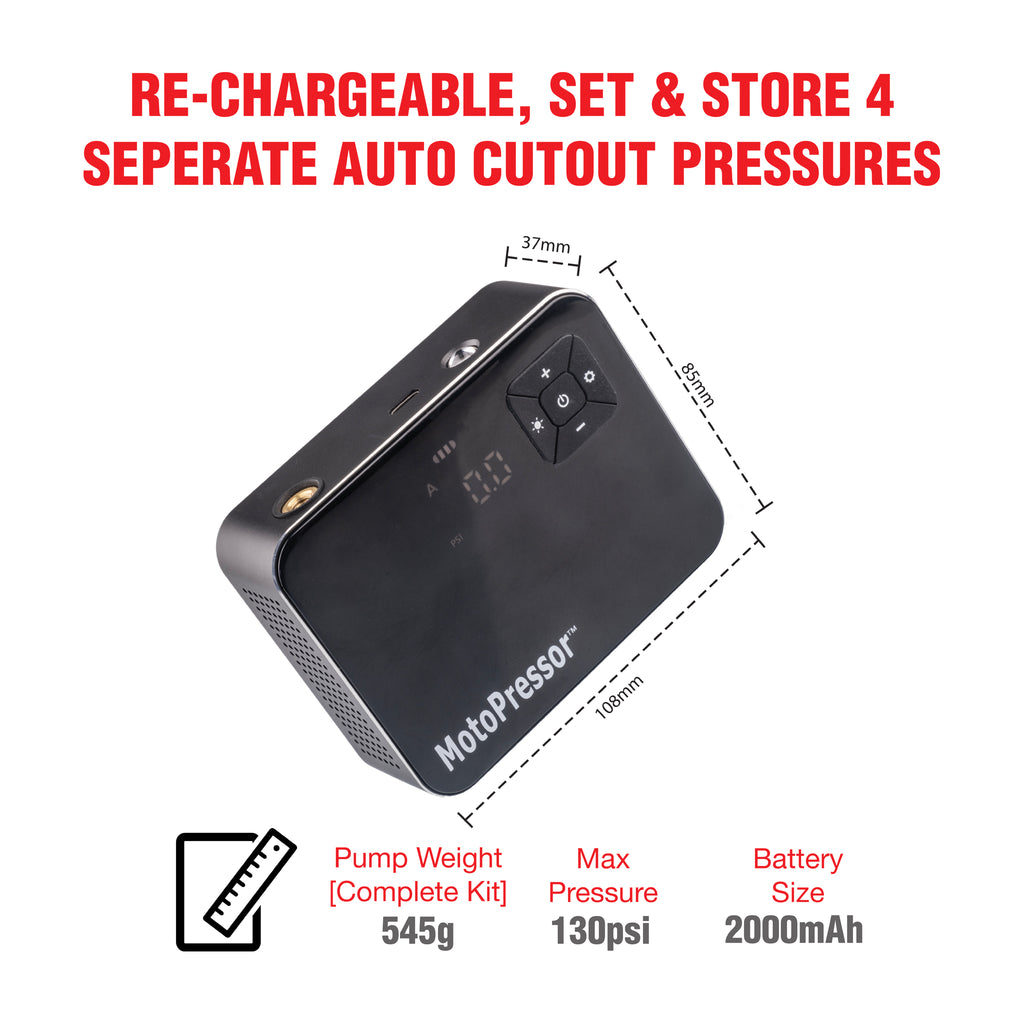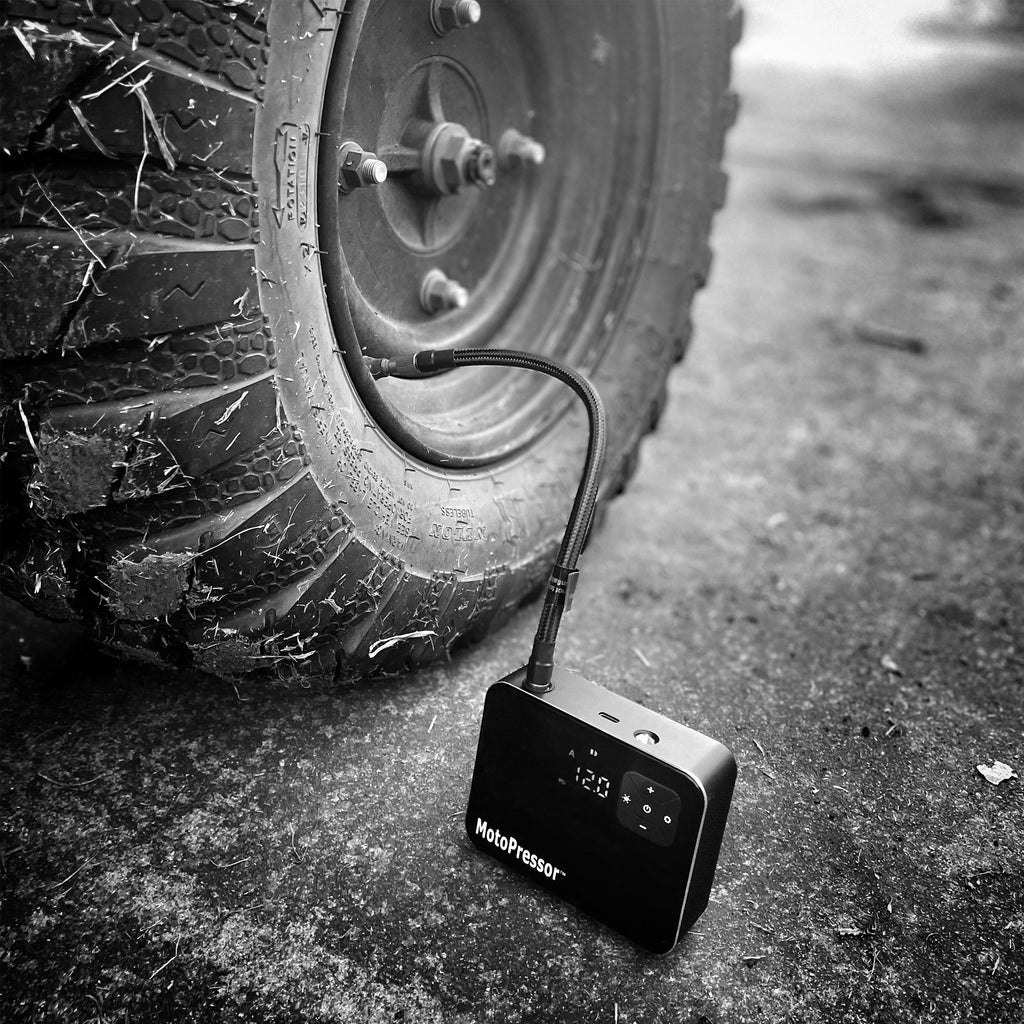 $97.00
$0.00
MotoPressor Smart Pump MINI
 The MotoPressor Smart Pump MINI is a cordless, rechargeable tyre inflator for motorcycles, ATVs, cars and bicycles.  It will pump up to 120 PSI and will inflate a 90/90 R21 tyre, from 0-32 PSI, around 6 times, in under 3 mins.  You can set and save 4 pre-set pressures (A, B, C, & D) and the pump will automatically shut OFF once the pre-set pressure is reached.  It can recharged from most USB outlets and we recommend using a minimum 2A source for optimal charging.  Charge time is 3-5 hours depending on battery condition. Included accessories are, a 220mm inflation hose, a USB C charging cable, an EVA storage bag (127x123x45mm) and operating instructions.
 SHIPS WITHIN AUSTRALIA ONLY
Smart pump mini air pump
Great little pump. Nice not having to check air pressures after pumping,when you tend to lose a few ponds of pressure trying to read the gauge.
Have only used it so far on the bike,but will be even better on the car,not having to either use it from your bike,or work out where to attach it to on our Hybrid Toyota.
A great and very compact device from Rocky Creek.
Very pleased with the service and product, especially the raised section on the case above the switch to avoid inadvertent operation when travelling.
Great service from Rocky Creek
Pump works well .quick response fro Rocky Creek
Great little pump
Used this for the first time this weekend and it was an awesome addition to my adventure kit. Easy to use compact. Highly recommend