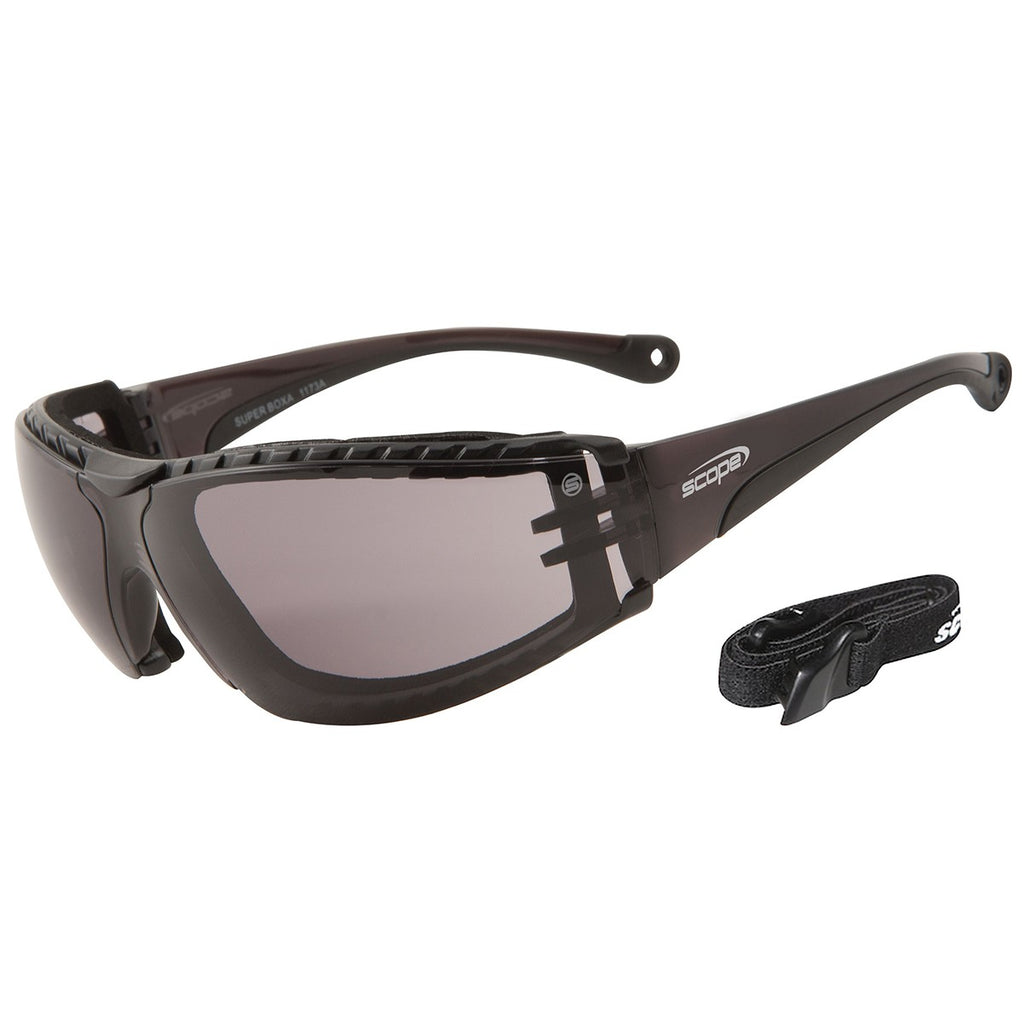 $14.00
$0.00
Sunglasses Supa Boxa Smoke or Clear
Light Weight Comfort. Heavy Weight Protection
Fitted gasket lined with facial contouring SBR closed cell rubber in a frameless high curved 8 Base distortion free lens for uninterrupted vision and protection, Co-Molded rubber temples for added comfort, inbuilt nose pads and New TITANIUM anti fog/scratch coated. Great Cover.
The SUPER BOXA is a top-selling premium product. Designed to protect your eyes from airborne particles, dust, and impact with its one-piece wraparound lens and form-fitting SBR rubber gasket. Featuring co-moulded Flexi-Max temples to ensure a super comfortable fit alongside a fully coated Titanium anti-fog/anti-scratch lens for optimal visual clarity and performance.
These glasses also feature an attachable and fully adjustable elastic strap for additional comfort and stability and are included with every pair.
Ultra lightweight
10 base curve lens
Titanium High Performance AF/AS lens coating
Equipped with SBR gasket
Co-moulded Flexi-Max rubber temples