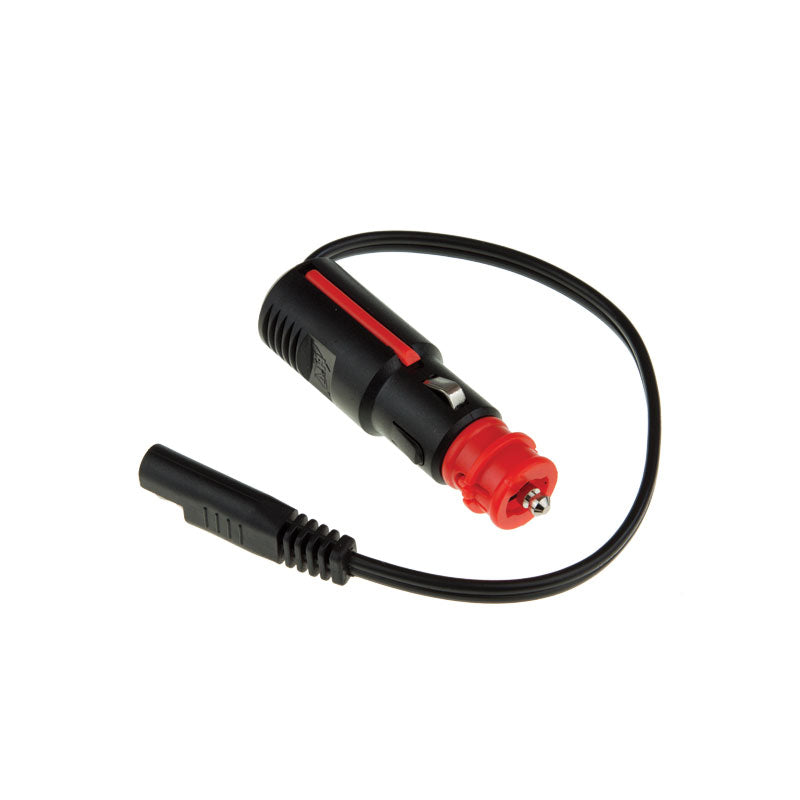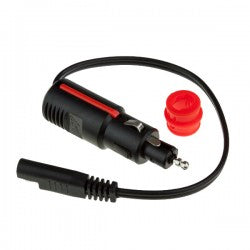 $15.00
$0.00
PA004 Hella to SAE Adaptor
Got an accessory socket on your bike and want to connect a device with an SAE fitting like a MotoPressor Pocket Pump? This adaptor comes with a male lighter fitting that will fit BOTH car and motorcycle lighter sockets. To plug into a motorcycle style (Hella) socket, simply remove the RED adaptor at the front of the plug and plug straight into the motorcycle socket. To plug into a car socket, leave the RED adaptor in. Now you can use your MotoPressor Pocket Pump on both your bike and car.  Plug into any SAE battery lead.
SAE Adapter
Bought this adapter, just in case I need to power my pump if it is uncharged. Will connect this adapter to my installed cigarette lighter, rather than direct connecting a lead to the battery.
Does as it says . Would be better if the plus cam with a plug on the sae end and the hella plug had a cable seal
Good thing
Easy neat solution to wiring connection problem. Well made.
Excellent item
Solved my Problem of finding a way to power my Pump without having to attach wires to my battery. Hooray!