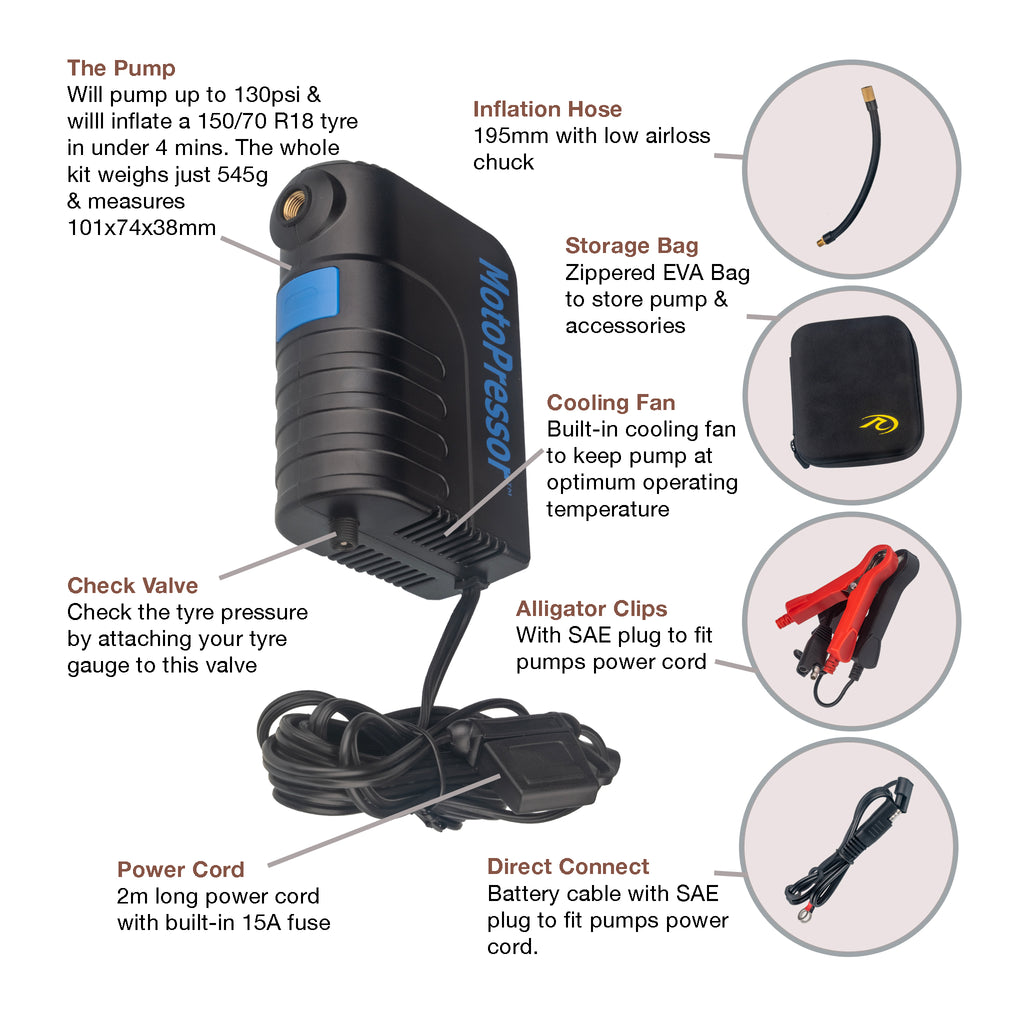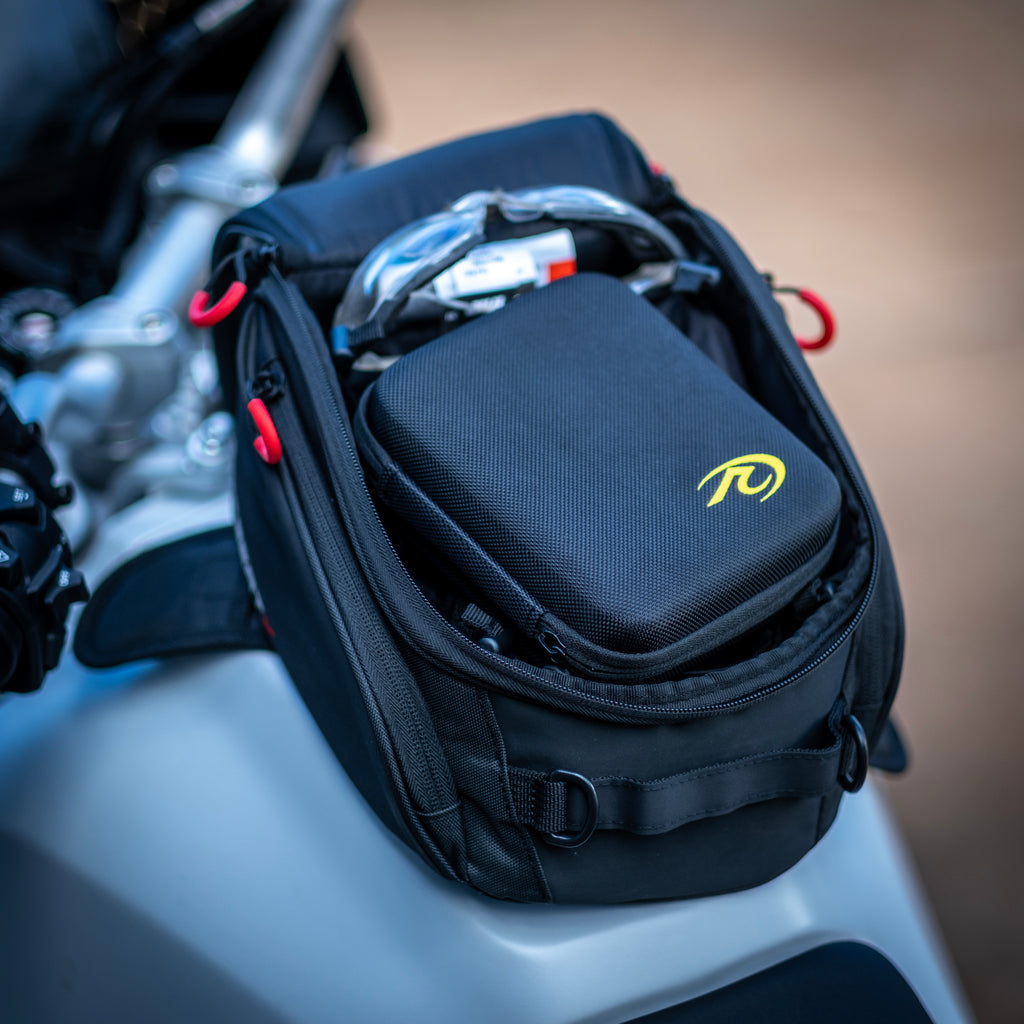 $62.00
$0.00
MotoPressor Pocket Pump V2
The MotoPressor Pocket Pump V2 is the perfect lightweight companion for riders who need a reliable tyre inflator. Its ultra-compact design makes it easy to carry, and it'll inflate a 150/70/ R18 tyre in under 4 minutes! The entire kit weighs just 545g and includes an EVA zippered bag, inflation hose, alligator clips, and an SAE battery cable, so you'll always be prepared.
Mini compressor
I have a large very noisy compressor that I normally use weekly to pump up and check my bikes and wifes car tyres.., and saw online this very small, portable machine that I can take with me either in my bike or the wifes car and cover any tyre emergency. It's brilliant 😁
Looks good, neat size for motorcycle saddle bags
Compact & powerful motorcycle pump
Only had this for a couple of weeks but used it to pump up a tyre with slow leak.
Works well using the battery top up toggle. It is very compact and easily fits into one of my saddle bags.
The case can also fit the Digital Tyre Gauge.
Pocket sized power
Great item, pocket size but plenty of grunt, after 3 years of operations to fix my battered body I decided to go visit my bike under the bike cover in the garage. After "tinkering" for awhile and making plans to ride across Australia with a couple of mates I realized if I was going to be fair dinkum I needed an emergency repair kit. The Motopressor Pocket Pump came up on my Ulysess page and since then I've purchased other compact tools that will help keep me on the road. Thanks Rocky Creek designs awesome product no motorcyclist should be without one.
Simple and Good
A small and convenient to use 12V electric pump. Have previously used a fold out foot pump, but after a series of punctures in a remote area I realised I needed something that might save my ageing legs. This unit hopefully will fill that role admirably