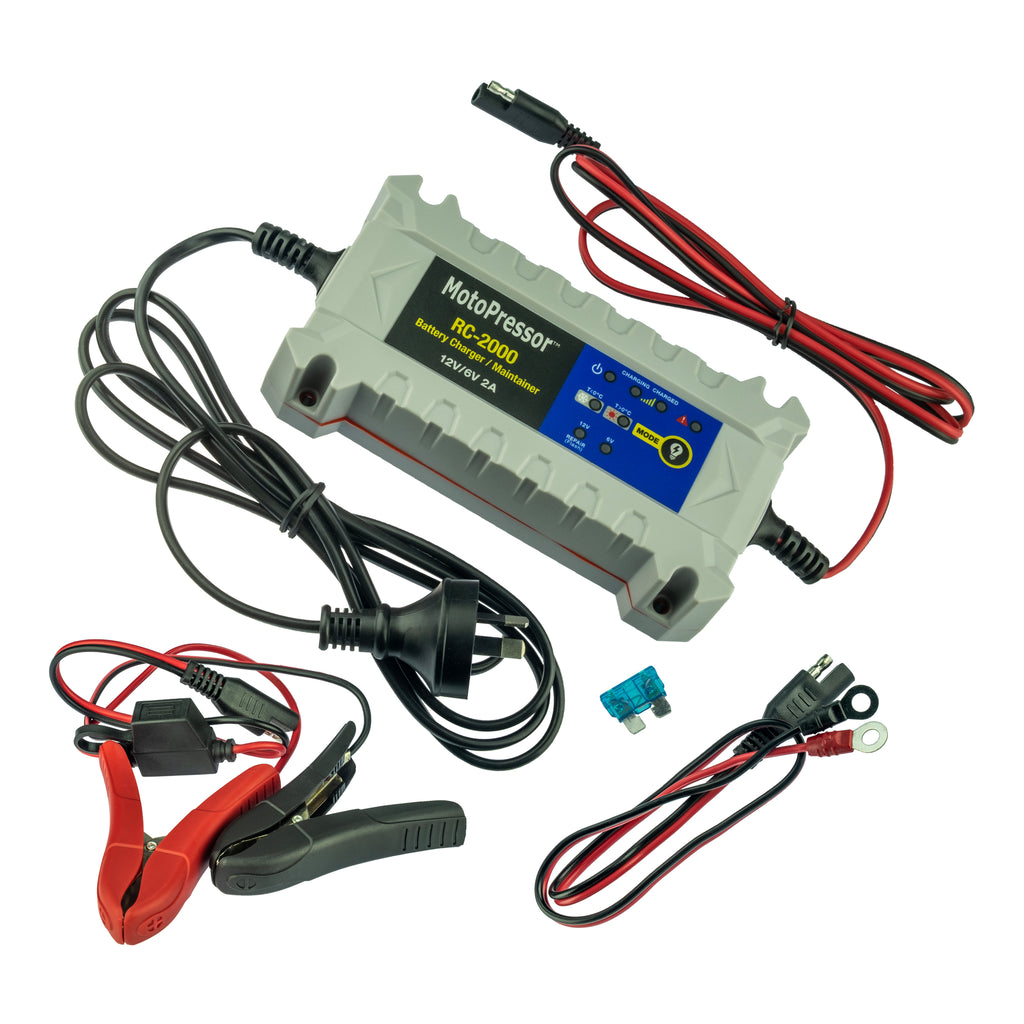 $55.00
$0.00
RC-2000 MotoPressor Battery Charger/Maintainer
The RC-2000 is ideal for charging and maintaining all your 12V and 6V lead-acid batteries. After it has fully charged a battery, the unit automatically switches to maintenance mode. This charger can charge and maintain batteries with a capacity from 2 to 60 Amp-hours. It emits a consistent 2A and includes safeguards such as reverse polarity protection, short circuit protection and overcharging prevention. Press the mode button to change between 6V and 12V battery charging. The unit executes an 8 step charging cycle, an LED indicates when charging and when fully charged.
RC- 2000 Motopressor battery charger/maintainer
I took the time to read the instructions first to fully understand the function of the unit prior to fitting and using. So far the unit is performing as I expected that it should. No complaints from me.
As with a previous brand of charger that I had owned, it's a pity they don't come with a cover for the SA connector on the bike to stop dirt/ road grime/ oil fling getting onto the connection point on the bike. I'd certainly recommend the unit and it was a reasonable price as well
Battery maintainence
Al little larger than some other designs but Rocky Creek's excellent reputation sealed the deal for me.
It works as advertised
Rocky Creek battery charger
Excellent quality in the unit order arrived promptly and in tact. Product and Rock Creek highly recommended
Excellent product and wonderful service as alway from Rocky Creek.
Great Product, Fantastic Service!
As in the title, fantastic service, great designed product!