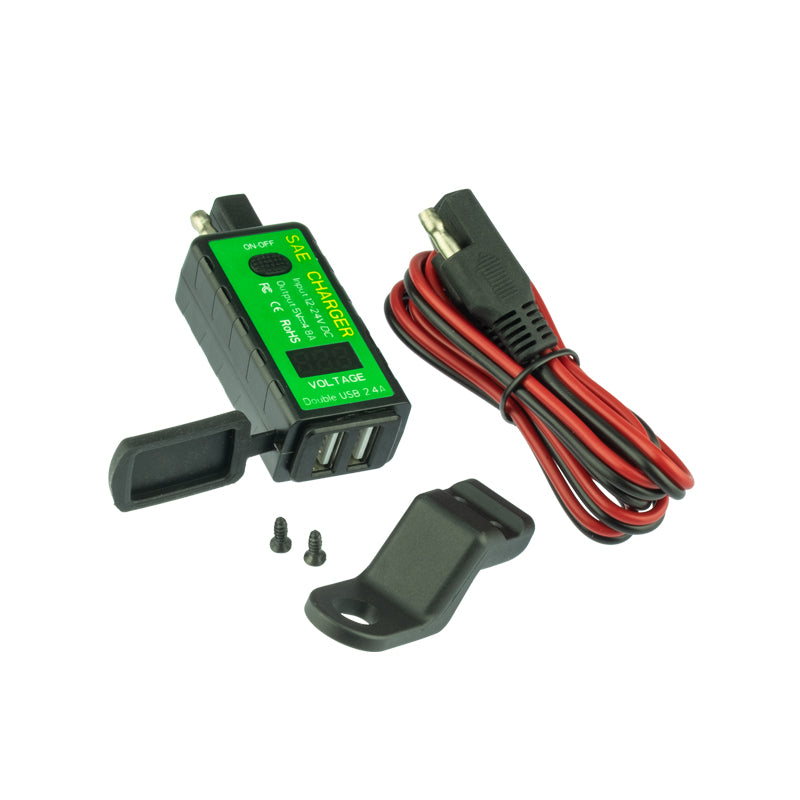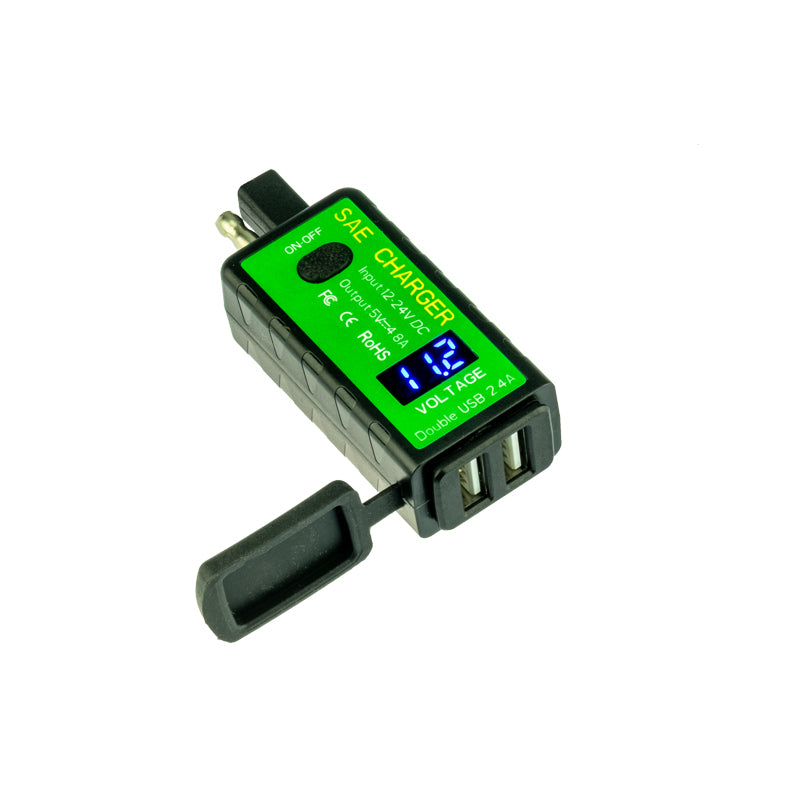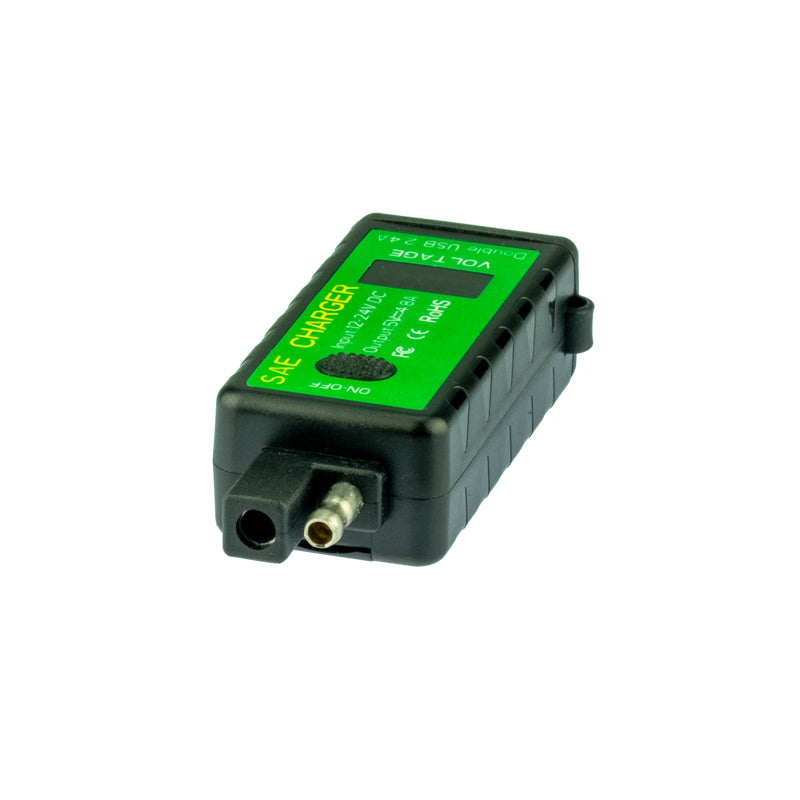 $30.00
$0.00
PA013 SAE to Dual USB port adapter and Voltmeter
Hook the charger up to your battery and you have two USB charging ports AND a voltmeter.  Most importantly this unit has an ON/OFF switch so when you're not riding, turn the unit OFF and you won't drain your battery.
Comes with a 1m long SAE to SAE lead and a mirror mount.  The charger outputs a total of 5V/4.8A to two USB ports. When the adapter is plugged in and powered ON, it will display the voltage of your battery. The USB charging ports will supply enough power to charge a phone, tablet and GPS etc.
 NOTE:  If you don't have a battery SAE fly lead you will have to order a PA006.  This lead comes standard with either of our pumps and is used by many brands of trickle chargers.
PA013 SAE to Dual USB port adapter and Voltmeter
I would like to thank you for your prompt and wonderful service.
Your products arrived safely, and am very pleased with the quality and look forward to using them for many years to come.
Hope you have a happy Easter,
John.
Great little USB device.
Product arrived on time, one look and you can see this is a solid, quality item, has it's own built in on/off press switch, accurate voltage display, good weather protection, adaptable input cable allows for direct connection to battery or as in my case you can modify one end of the supplied cable to fit either standard cigarette lighter or Merit plugs or directly to booster battery. I will more than likely get another one.
Great service and product works as described volt metre is a great feature
2nd unit for 2nd bike. Arrived on time, works well : )
Have one installed on the handle bar of another bike 1 yr ago works well. The volt meter is helpful.
This one arrived on time and lives in the tank bag : )
Works a treat & a breeze to fit