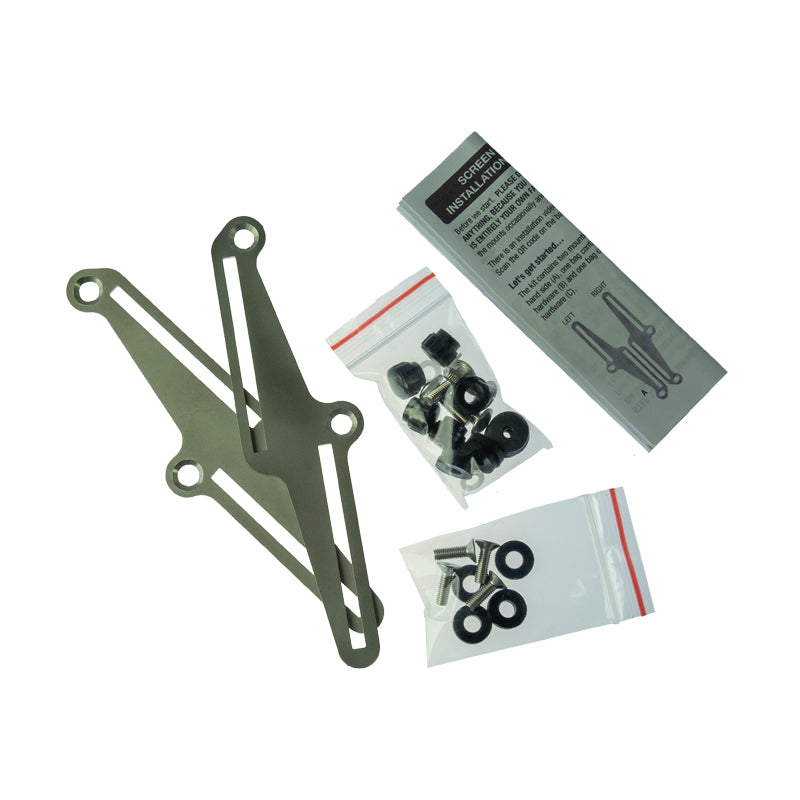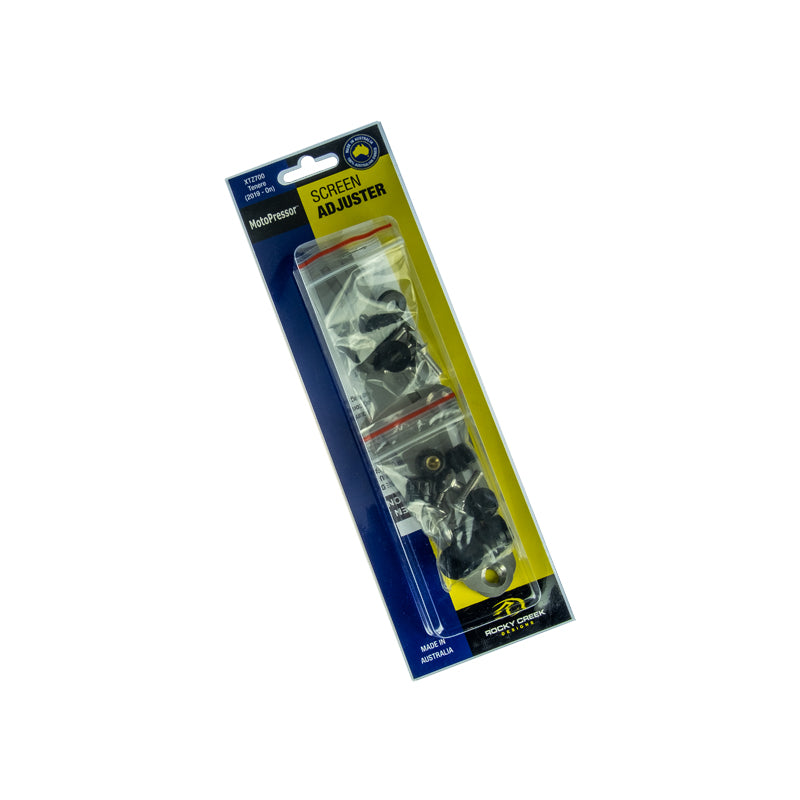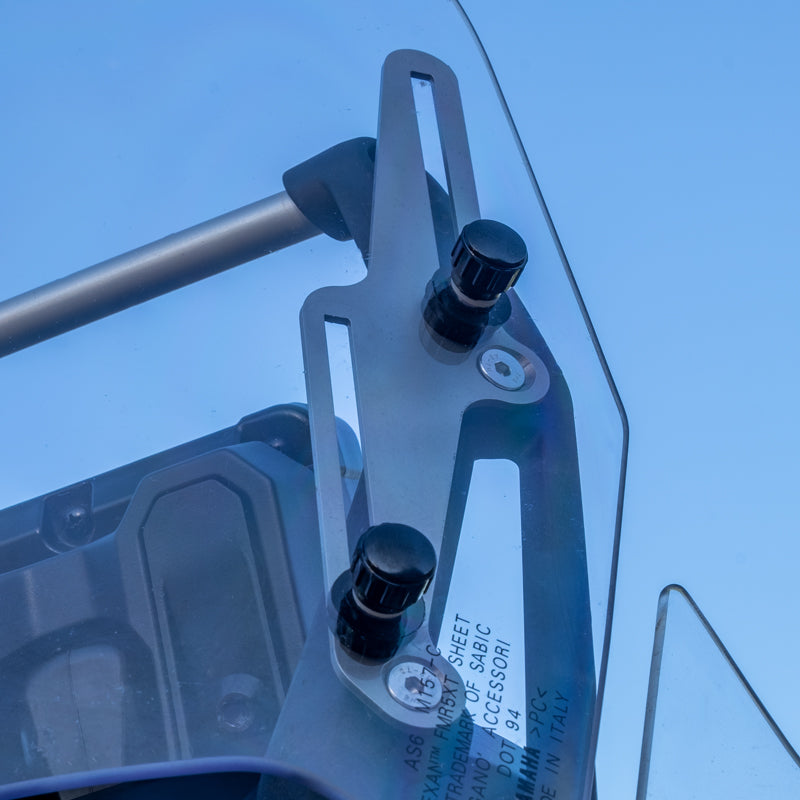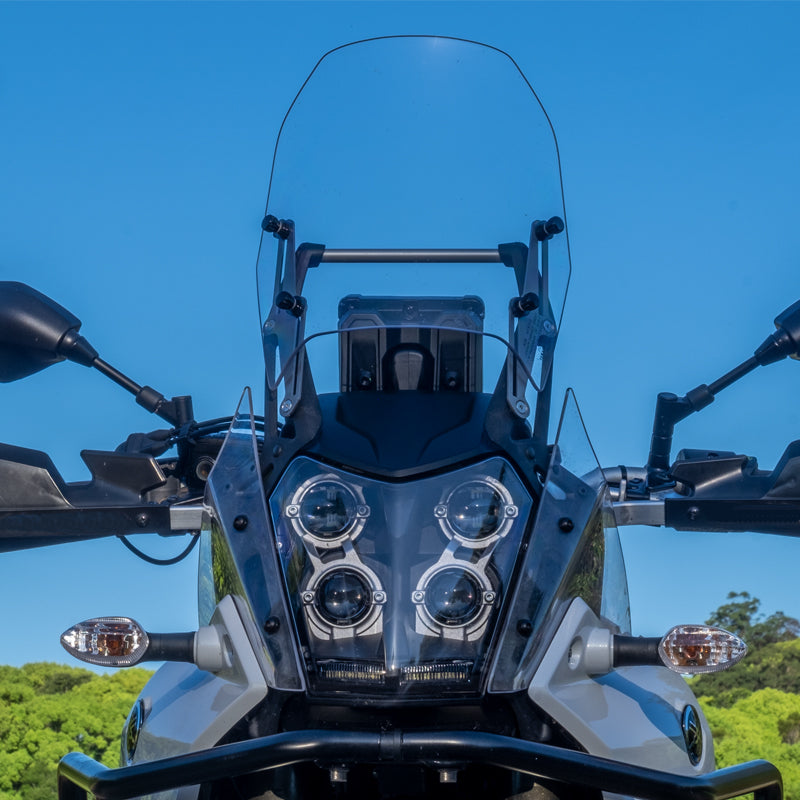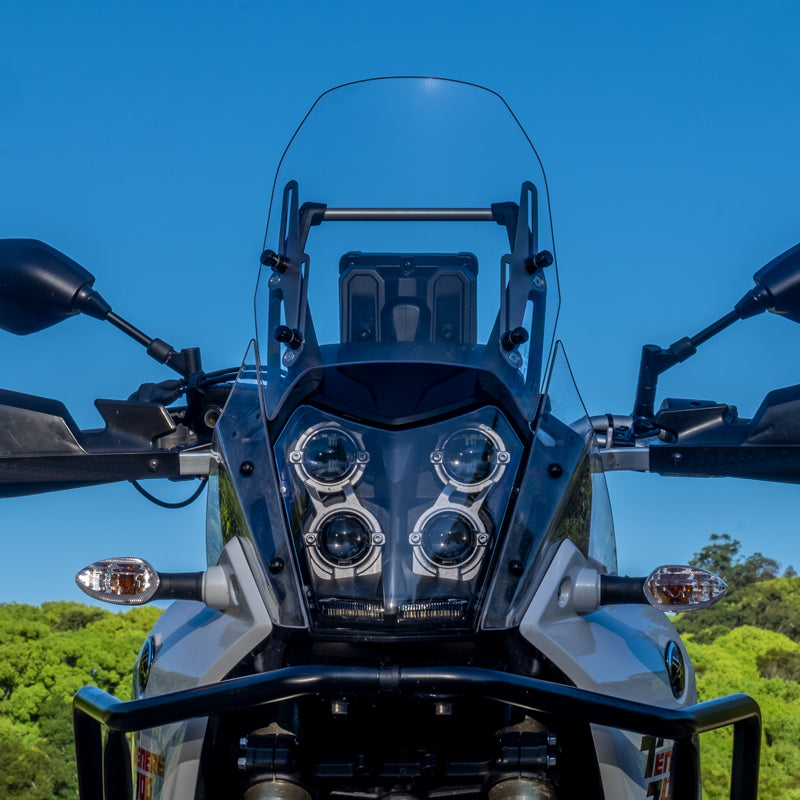 $62.00
$0.00
Screen Adjuster Yamaha T7 Ténéré 2019-On.
This product has been designed to fit the Yamaha T7 Ténéré  2019-On.
This stainless steel kit will give you 80mm of adjustment over the stock screen. In the raised position, the difference in ride comfort is remarkable. Wind noise reduction is very noticeable and airflow underneath your screen reduced the vacuum effect, creating smoother airflow and reducing turbulence. In the lowered position, the screen sits at the same height as stock. 
To Adjust the screen, loosen the thumb nuts, slide into position and re-tighten the thumb nuts, no tools required.
We are proud to say that is product is MADE IN AUSTRALIA by a 100% Australian owned business.
HEAR THE DIFFERENCE
INSTALLATION VIDEO
Rocky creek screen adjuster
Got my screen adjuster for my t700 within 3 days of placing order and its just like they say, massive improvement for wind noise and buffeting. Im 6 2" and have rally seat fitted and its still spot on. Aussie done to so even better. Cheers guys.
Great product
Simple and well made product. Being Australian is a bonus too. Quick shipping great to deal with, thanks.
Great Aussie made T7 product !
Fit and quality 100%. Super easy to install and transforms the airflow when standing
Fit and quality as expected.
Makes the stock screen more practical.
Easy to use and well made.
Exactly what I wanted!
Very good product with simple instructions Australian made I would not go for anything else on the market fantastic !!