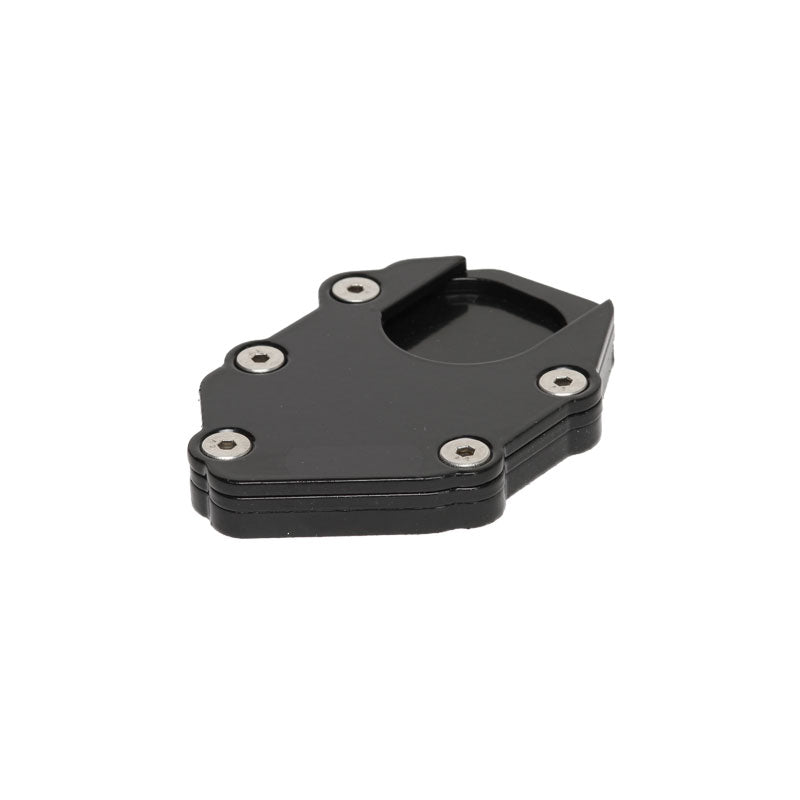 $32.00
$0.00
W008/7000 Side Stand Foot BMW R1200GSA LC 2014+ & R1250GSA
Fits the BMW R1200GSA LC 2014+ & R1250GSA
The Side Stand Support is ideal for all those uneven surfaces where a flat rock is just nowhere to be found.  This sturdy and strong aluminium enlarger will effectively support the weight of your adventure motorcycle.  We recommend using a little Loctite to install this product.
BMW 1250 GSA stand
Looks great not suited for the lower suspension unless you are handy with a dremel or old school file. Build is solid.
Big foot
Great product. Fitted perfectly.
Good product and fair price
Took some time to file the inside of centre plate to fit the sidestand footprint but works and looks good
SIDE STAND FOOT BMW R1200GSA LC 2014+ & R1250GSA
Well made product but will not fit the 1250 gsa with the lowered suspension because it has a 10mm longer footprint
However a few minutes of mods with a dremel tool on the new foot it now fits nicely