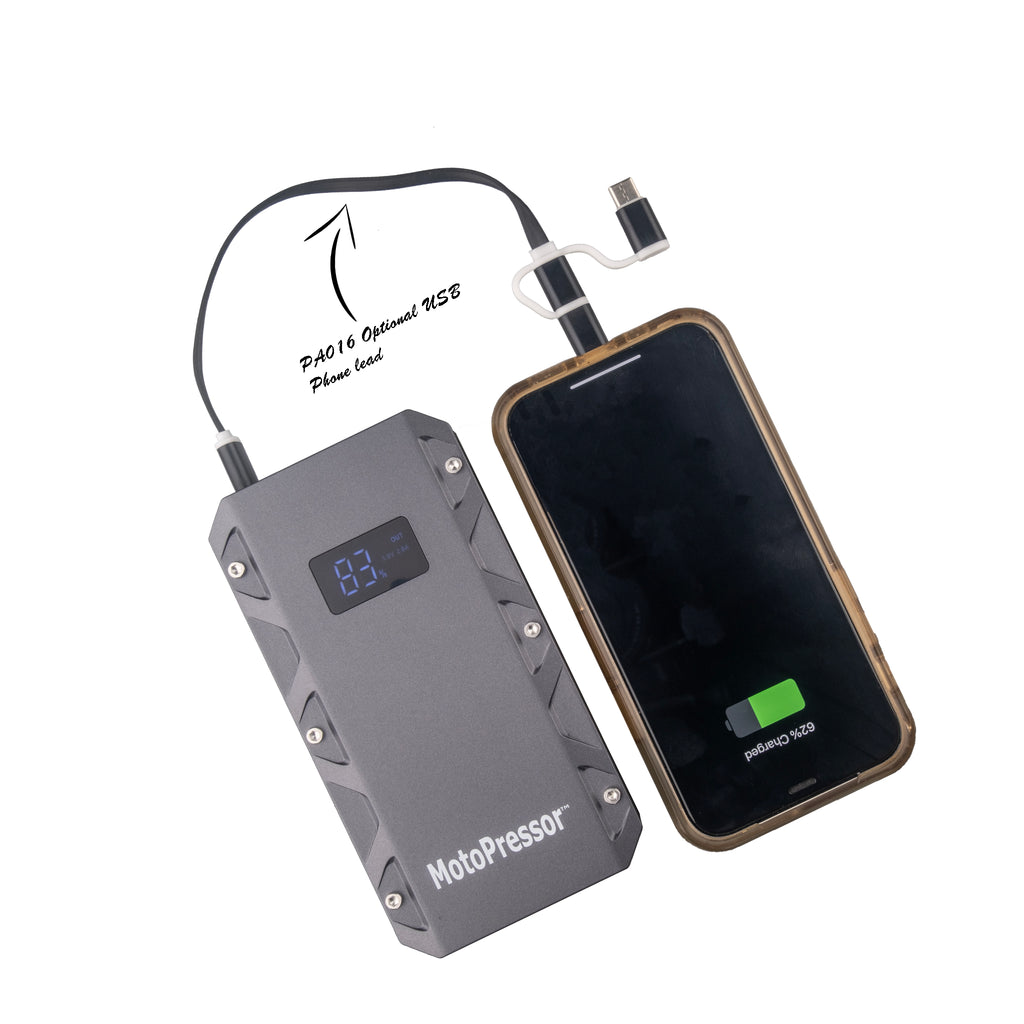 $135.00
$0.00
500A - Mini Jump Starter Battery
This premium jump starter pack offers power anywhere, anytime, ensuring that you are never left stranded. An important piece of emergency kit, it can start motorcycles, watercraft, ATV/UTV and petrol car engines up to 5.0L. In addition, it can charge your phone or tablet, providing essential functionality when you need it most. The complete kit weighs 715g and packs neatly into a carry case (184x140x70mm). Boasting a battery capacity of 10,000mAh and a starting current of 500A, this jump starter pack is the perfect tool for any road-trip.
SHIPS WITHIN AUSTRALIA ONLY
GTR Start
I'd left the ignition on whilst we went and had coffee.
Lights on, GPS on, etc. Came back to a dead bike which is not good with a 1400GTR that needs power just to recognise the key fob.
This jump pack started the bike instantly!
Awesome product.
Nice product
Well packed started to sit on the bike. Bit of "peace of mind"
500A - Mini Jump Starter Battery
I previously had one of the very early Jump Starter's which lasted many years until I needed to replace it. I was impressed with the build and additional features/power of this new one. I can now get on my Bike with a bit more piece of mind.
Great compact powerpack
Carry mine on my motorcycle at all times, a compact high-quality unit. I also have the accessory cable wiring, hardwiring it to the battery.