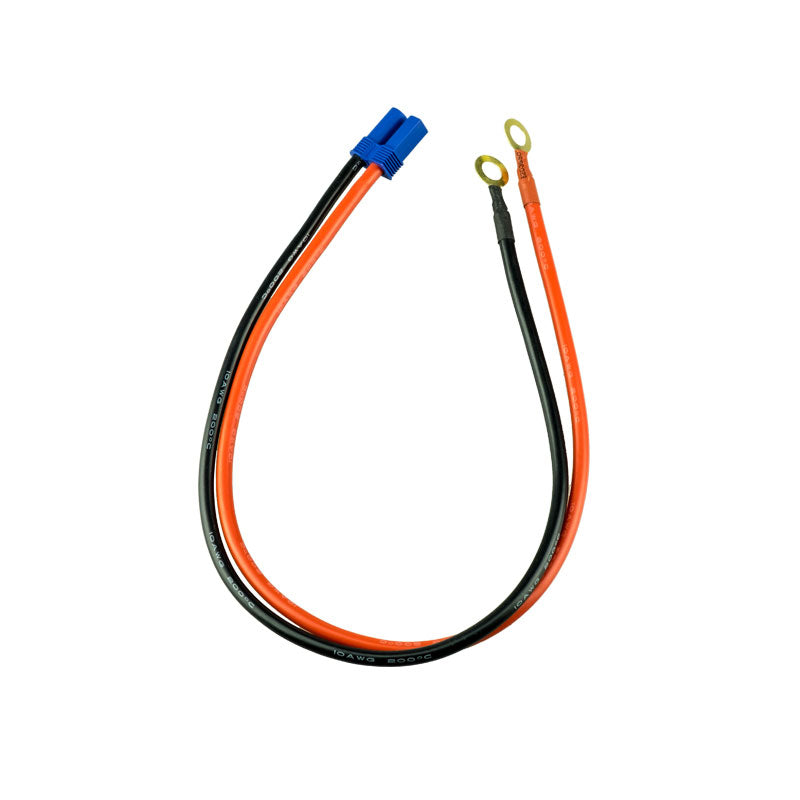 $14.00
$0.00
PA011 EC5 Battery Lead
Batteries on some bikes like the 2015 BMW R1200GS LC are not easily accessible.  In the case of the R1200GS, the battery is located behind the lefthand side panel.  On other bikes it's behind fuel tank covers that have to be removed before you can get to the battery.  Not much use if you want to use the MINI JUMP STARTER because you can't get to the battery with the jumper cables. 
Here's a solution.  Access your battery and attach the battery circles to the battery terminals (Red to positive "+" and Black to negative "-"). The length of the cables is 500mm.  Locate and secure the EC5 plug where it will be easily accessible.  Now IF you ever need to us the MINI JUMP STARTER, simply plug the EC5 cable into the MINI JUMP STARTER and away you go.
Quality heavy cable
Access to the battery whilst starting the bike is a bit of a problem - no more.
PA011 EC5 Battery Lead
Purchased this lead over an eBay one as I wanted the extra length. It does the trick, allowing it to be easily accessible without having to remove the seat to charge or jump-start the battery or use a tyre pump.
All up a well-constructed cable.
PA011 EC5 battery Lead
Great product, good price, great service, good delivery time.
Battery lead.
Quick delivery following wrong part sent (my bad) and fits perfectly.
ECB battery connector
Good solid lead well made & quick postage