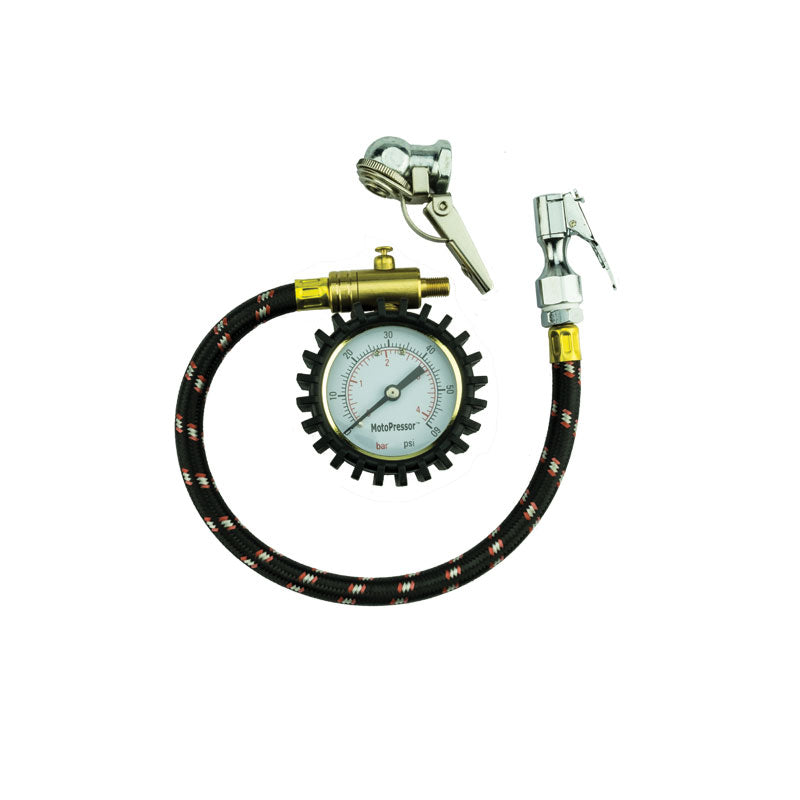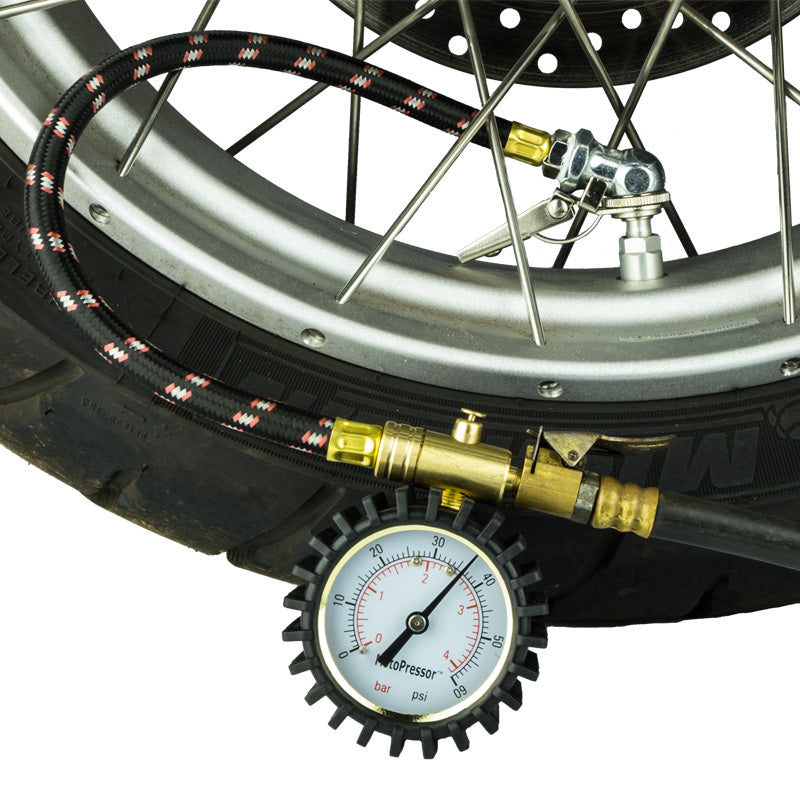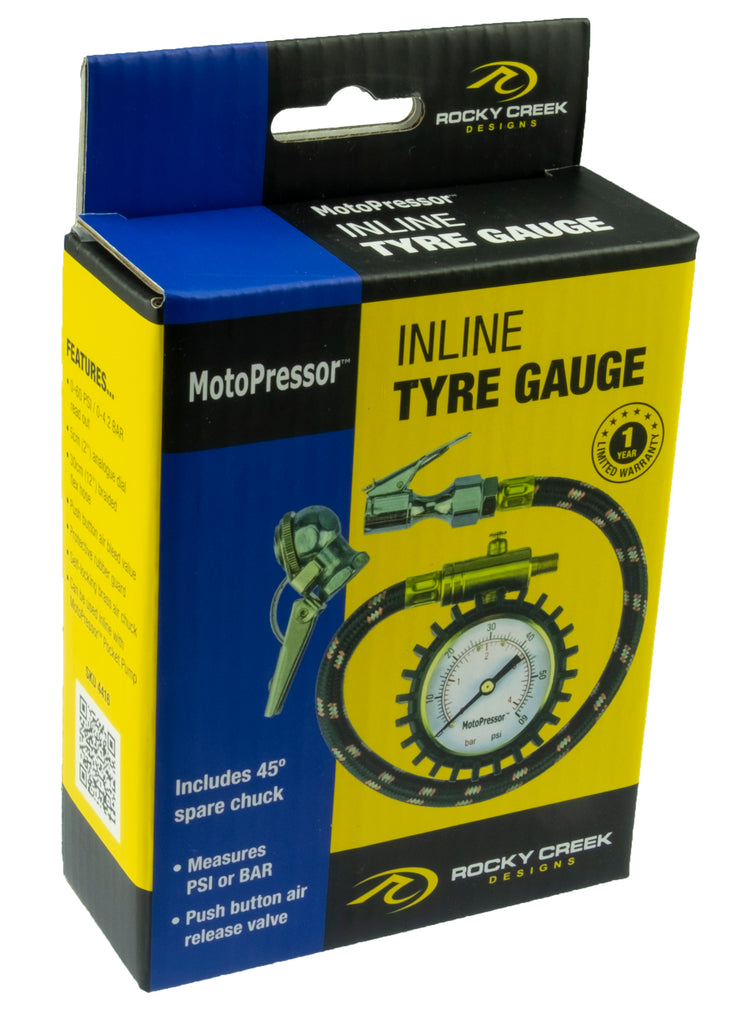 $28.00
$0.00
MotoPressor Inline Tyre Gauge
MotoPressor Tyre Gauge now comes standard with two chucks.  A straight chuck for "easy to get at" valve stems PLUS a 45° chuck for those "not so easy to get at" valve stems.
We all know what a pain Petrol Station gauges are.  Most are woefully inaccurate and impossible to get onto a motorcycle valve stem.  To use the MotoPressor Tyre Gauge with Petrol Station gauge, simply attach the MotoPressor Tyre Gauge to your valve stem, attach the petrol station chuck to the inline fitting on the gauge and get an instant and accurate reading in PSI or KPA.
No need to switch between the gauge and air compressor hose! Added a little too much air to your tyre? Simply press the air bleed button and adjust to your desired pressure. 
NOTE:  When swapping out the chuck, use plumbers tape on the hose thread.  Wrap the thread, in a clockwise direction with 3 - 5 wraps of plumbers tape.  Screw on the new chuck and tighten.  Failure to follow these instructions will result in air leaks!
Accurate
If you are serious about tyre pressures this is a very handy gauge. It fits in line with my 4WD compressor and keeps my Tesla tyre pressures to their specification and helps me monitor my off road pressures on my Toyota.
In line tyre gauge.
Works well for my Gold Wing motor bike. Easy to connect with the flexible hose.
It's accurate.
This gauge was to compliment my pocket pump. It's accurate, I also have the MotoPressor digital tyre gauge (also accurate), but the design of the inline tyre gauge with the valve at the supply end means you can use this as a simply tyre pressure gauge too. Handy for off roading if you want to drop your pressures. Click it on, press the bleed button drop your pressure and later on connect it to the pocket pump and get it back up again.
More good stuff
My little mini compressor is now complete with the addition of the in line gauge,which works a treat.Had some queries so always good to be able to call and talk,always very helpful and have top notch products,and they're Australian!