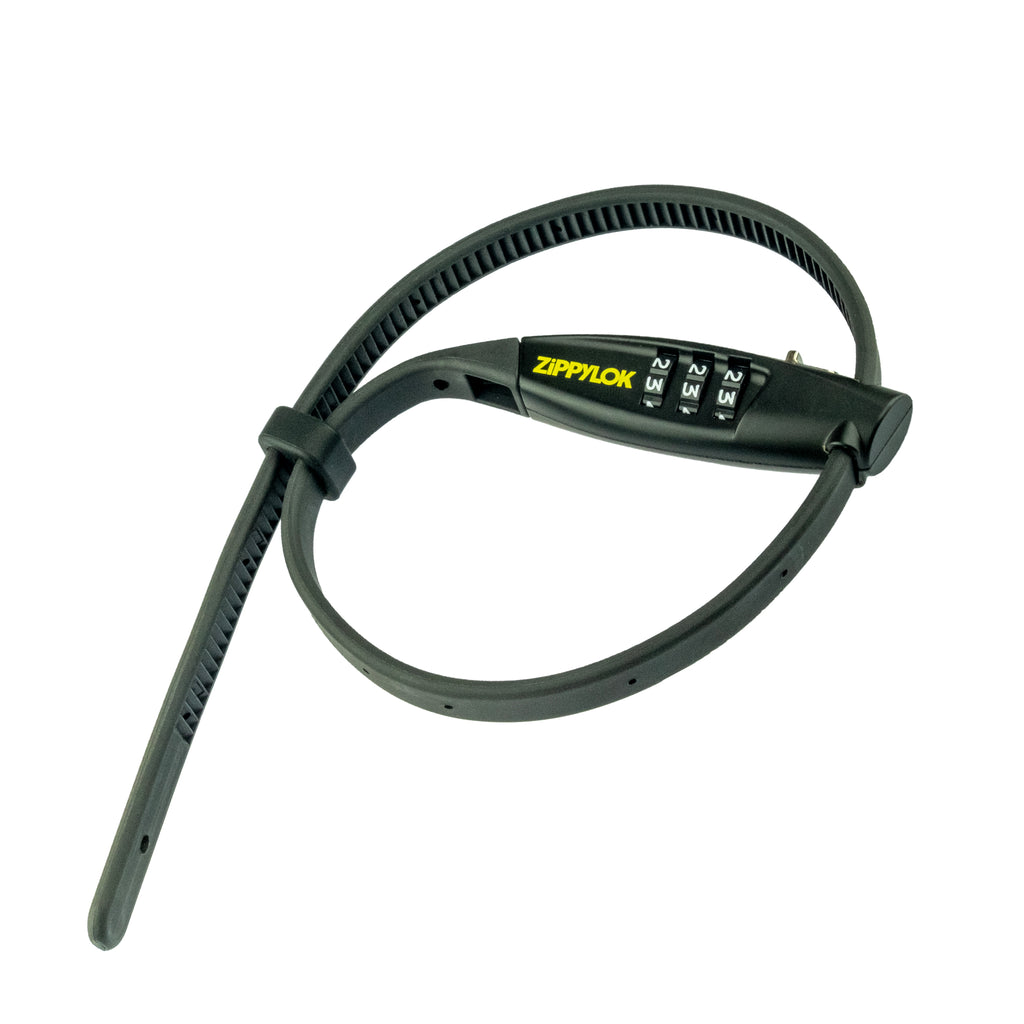 $28.00
$0.00
ZIPPYLOK
Secure your essentials - helmet, luggage, and jacket - to your bike with the ZIPPYLOK! This lockable "zip tie" is a fully adjustable ratcheting system with a resetable, 3 digit combination lock. Its maximum adjustable circumference is 450mm and it weighs just 85g, making it an ideal travel companion, easily fitting into any pocket or tank bag. The strap is made from a steel core, wrapped in anti-scratch plastic to protect your bike. The weather-resistant body and locking mechanism are made from zinc alloy for absolute security.
Helmet Safe
Recently purchased the Zippylock and I'm very pleased with it. It has taken the pressure off me when I leave the helmet on the bike and can relax knowing it is lock to the bike.
Cleaver Device
Very handy as my bike doesn't have helmet clips. This is perfect for securing my helmet to grab rail's.
It is zippy
Fantastically handy little combination lock that will lock my helmet to my bike with a certain amount of style and panache.
Safety lock
Very useful safe sturdy and light to carry. A must when parking your bicycle in public. Highly recommend.