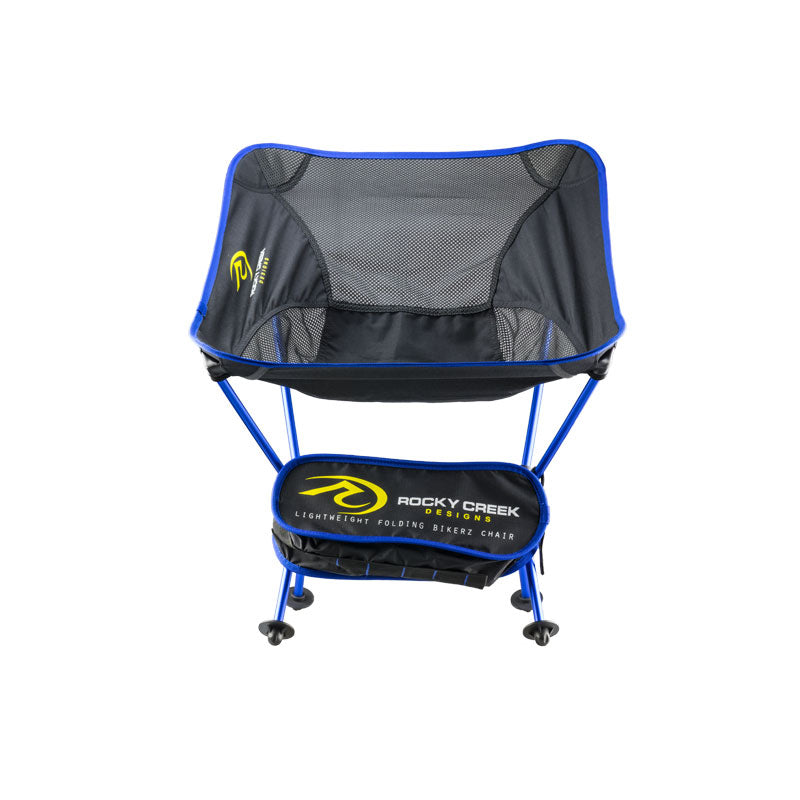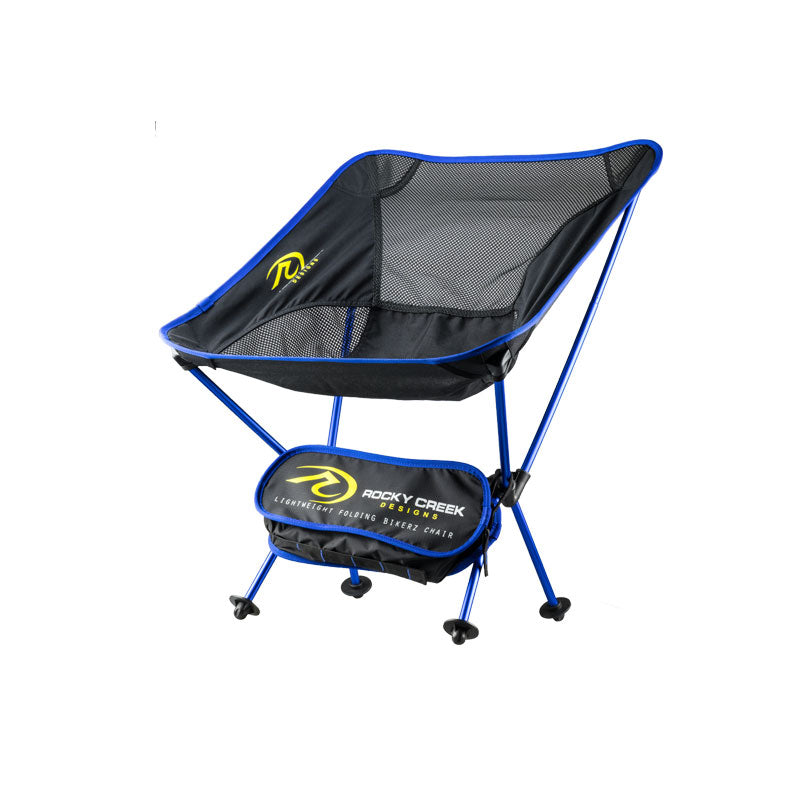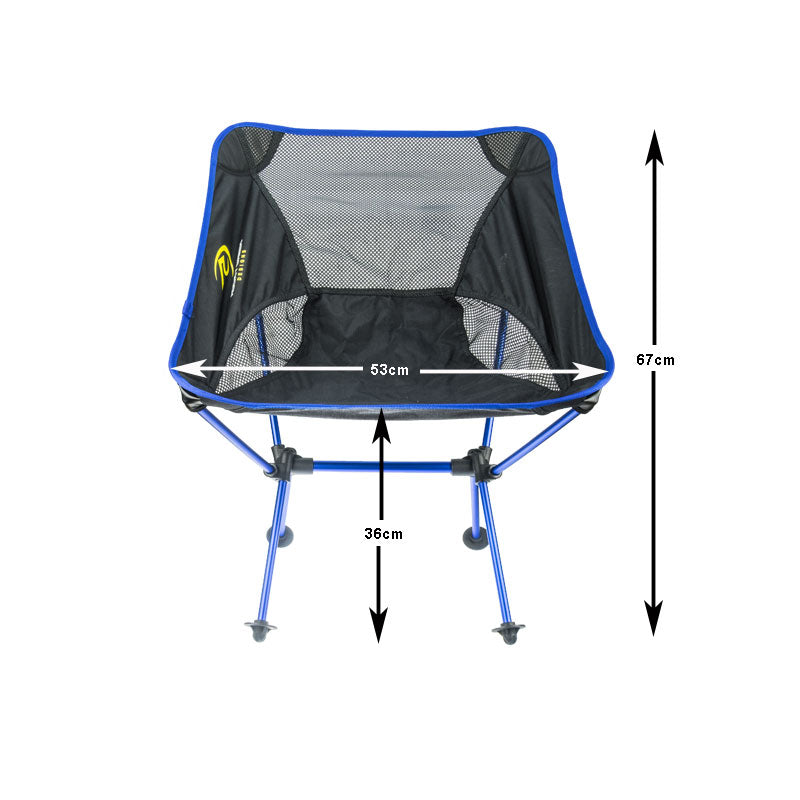 $62.00
$0.00
Bikerz Chair - Small
Stores small, super light, super strong and offers a little extra luxury after a long day's ride.
 You've had a wonderful day's ride, you've set up camp, time to relax and let the BS flow. Is there anything worse than parking your derriere on the ground or a hard stump? Not anymore! This simple, lightweight chair offers a seriously comfortable "Apres ride" experience.
 With a 100kg* rating, even Uncle Len won't be able to turn your Bikerz Chair into a mangled mess. Super strong, 7075 Aluminium Alloy poles, keep this compact folding chair lightweight (880g). The synthetic cover is made of mesh, making it breathable and quick drying so you can sit in comfort no matter what the weather. When you're done, the Bikerz Chair breaks down and packs into it's own storage bag (34 x 10 x 11cm), making transport an absolute breeze.
 Once setup the overall height of the chair is 67cm, the seat width is 53cm and the seat height is 36cm. Easy to setup, easy to break down and easy to transport, the Rocky Creek Designs Bikerz Chair is ideal for your trips away when you want a little extra luxury.
Great little chair
This is a great little chair. I'm 198cm and 95kg and this chair feels sturdy and is comfortable to sit it. Best of all is it packs down to a small size so it easily fits on my motorcycle when I go camping.
Surprise
I was very sceptical about buying a little baby chair but to my surprise this is a fantastic piece of kit and every adventure Rider should own one.
Great chair
Very happy, comfortable and great service. Fold up table is a great add on.
GREAT little chair for camping
This small but sturdy camping chair, is perfect to take away on a weekend ride. It sets up easily and has feet that don't sink into the soft ground! Lightweight and compact, just the thing for my camping trips! Thanks RCD! once again a great product, well thought out.