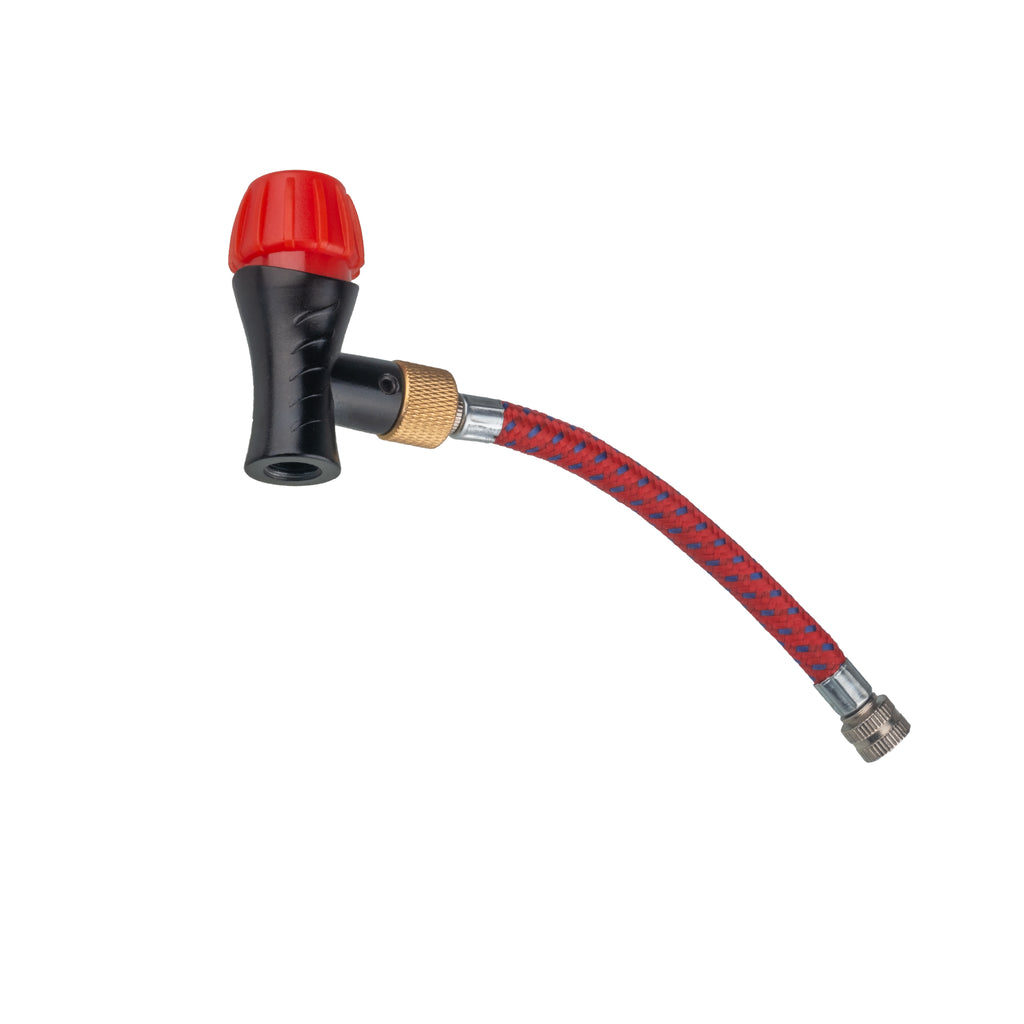 $13.00
$0.00
CO2 Inflation Tool
Aluminium CO2 inflator and hose. The Red Control Valve allows you to control the air entering your tyre and puts you in complete control over how much CO2 to discharge at a time.  By closing off the valve you can replace an empty an empty cartridge with a full one.  Click HERE to view a demo on how to correctly fill a tyre using the inflation tool.
CO2 inflation tool
Works exactly as it was designed.
Great service from Rocky Creek Designs
Updated item, better than previous one.
This is an updated version of the one I got with the tyre repair kit. I have replaced the one in the kit with this one as it has a better pressure release control system that won't freeze your fingers when in use. Note release Co2 pressure gently and only momentarily and store the pipe and release valve disconnected to avoid damaging the rubber seal over time. Good product.