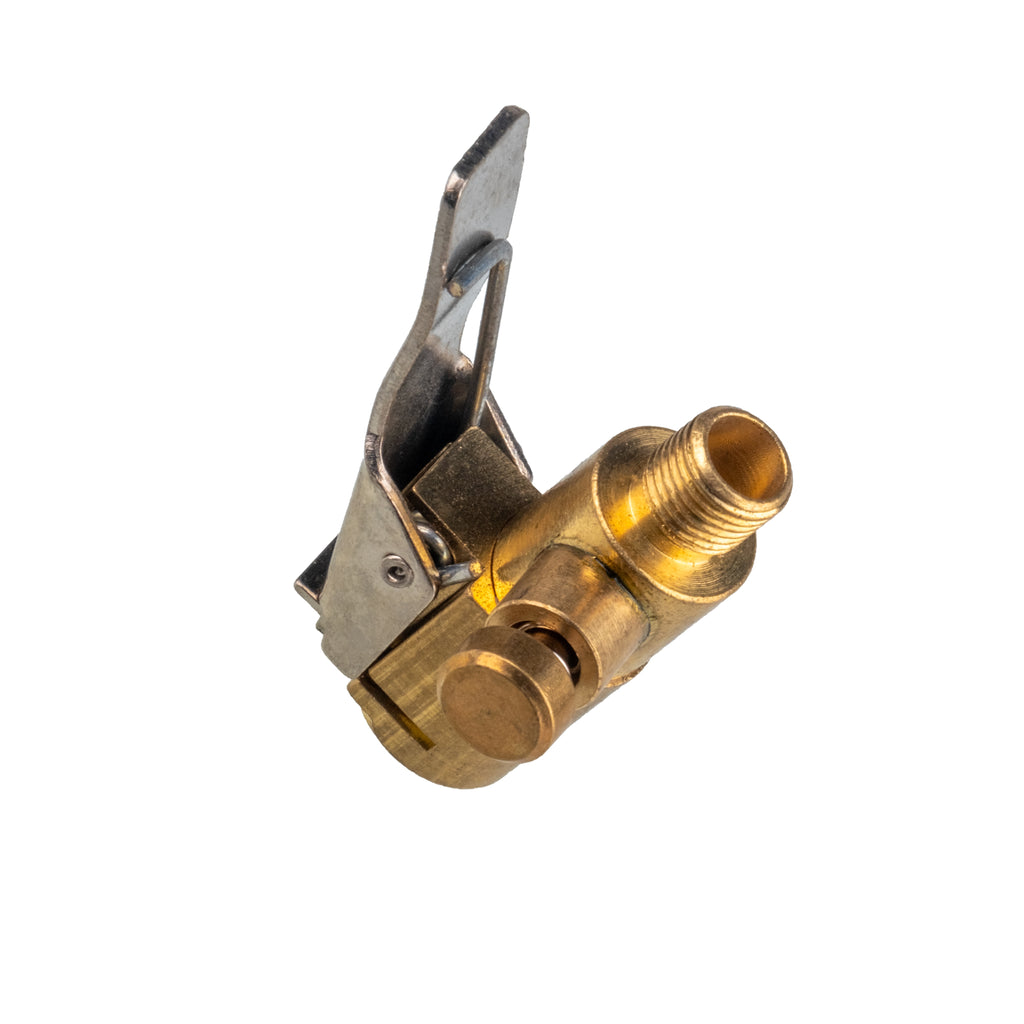 $15.00
$0.00
Clip-on Valve Extension With Deflation Button
The MotoPressor Clip-on Valve Extension with deflation button, screws into the end of an inflation hose and turns it into a clip-on/clip-off chuck.  There's also a deflation button built into it, so you can release air if you over-inflate.  Click HERE for a demo.
Great gear
This clip-on makes for instant and easy attachment to your tyre valve. Used in most good service stations.
Highly recommended.
Good item
A good little bit of kit to have in your box of tricks.
Clip-on Valve Extension With Deflation Button
Quick deliver times.Great addition to my toolbox, works as expected.
clip on extension
Thanks for prompt delivery in these times of very snail mail,arrived quickly.haven't had a chance to use as yet,but love my little mini-compressor,so will make even easier to use.